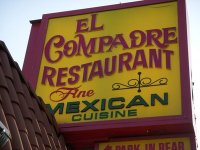 Voodoo Tiki® Tequila and the popular Los Angeles hot spot El Compadre are partnering to bring Voodoo Tiki Ultra Premium traditional and infused tequilas to world famous Hollywood.  Rare Voodoo Tiki handcrafted boutique tequilas will be offered in the authentic Mexican casual and friendly atmosphere known famously as the 'Home of the Flaming Margarita.'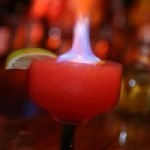 El Compadre brings old school Mexico to Hollywood.  The family-owned restaurant features two locations filled with red vinyl booths and original Mexican decor, allowing guests to feel the authentic essence of Mexico on The Sunset Strip. El Compadre  features live music every night at 8 PM and  house specialty tacos and enchiladas verdes. El Compadre is open early for lunch and late for night time dining and drinks
Specialty Voodoo Tiki Cocktails and "Infused Margaritas" will be available.  Starting this week, El Compadre guests can order a Voodoo Tiki Tequila Mar-Tiki® featuring muddled orange, lime and artisan syrups.  Voodoo Tiki's latest creation, "Voodoo Magic" will debut at El Compadre in August.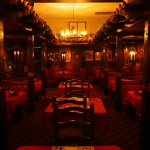 The move by Voodoo Tiki America brings the award winning, boutique tequila to another key Hollywood California location, after recently adding 25 new South Beach Miami, and New York City accounts into their exclusive Selective Retailers Program.   Selective Retailers, a program limited to only 300 new accounts each year, receive an level or support and product exclusivity unprecedented in the liquor industry.  Retailers interested in more information on the program should contact the company at 1-Voodoo-Tiki (1-866-366-8454).
Voodoo Tiki Tequila is made in small batches, with the finest ingredients in a process that results in an award winning taste profile with very little heat or bite.  Voodoo Tiki tequilas feature notes of sweet agave, vanilla, caramel, butterscotch, dark chocolate and brandy, without the burn or rough finish which is synonymous with other tequilas.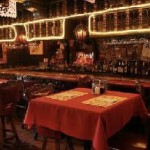 About Voodoo Tiki® Tequila
Voodoo Tiki Tequila is a small batch boutique tequila company which produces 100% blue agave, all natural ultra-premium traditional and infused tequilas in artisan glass. Careful agave selection, slow cooking, fermentation, distillation processes lead to the sweet, "No Burn" profile that has become the Voodoo Tiki trademark tequila experience. Voodoo Tiki Tequilas are available in 11 states and 7 countries and are sold exclusively in select restaurant, bar, nightclub and off premise locations through the company's "Select Retailer" program. Retailers that would like to carry Voodoo Tiki Tequilas should call 1-Voodoo-Tiki (1-866-366-8454) for an application. Press inquiries should be directed to Press@VoodooTiki.com. Fans visit www.VoodooTiki.com to get your Free Official Voodoo Tiki Tequila merchandise by mail.