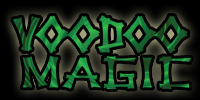 Half Prickly Pear Margarita, and Half Classic Margarita, this powerful VoodooTiki instant classic will knock your socks off.  Be warned, it has the stopping power of a Long Island Ice Tea or Zombie.
1 oz Voodoo Tiki Platinum Tequila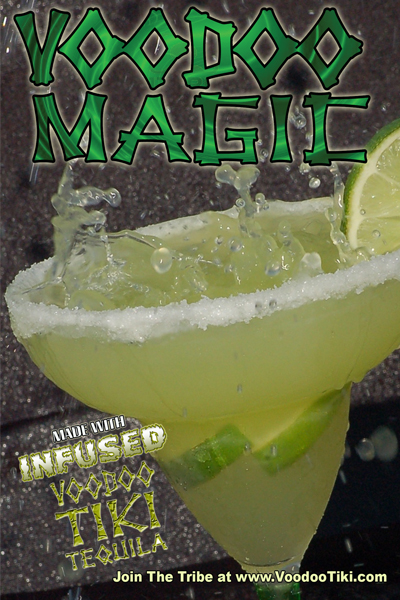 1.5 oz Voodoo Tiki Desert Rose prickly Pear Infused Tequila
3 oz Fresh Fresh Lime Juice or Sour Mix
.5 oz Melon Liqueur
Fill a mixing glass with ice.  Add 1 oz Voodoo Platinum Tequila.  Add 1.5 oz Voodoo Tiki Prickly Pear Infused Tequila.  Add 3 oz Fresh Lime Juice.  Shake hard making sure to break the ice.  Strain into martini glass to serve Mar-Tiki Style or pour into rocks glass with ice.  Top with .5 oz melon liqueur.
Rim with sugar (salt optional).