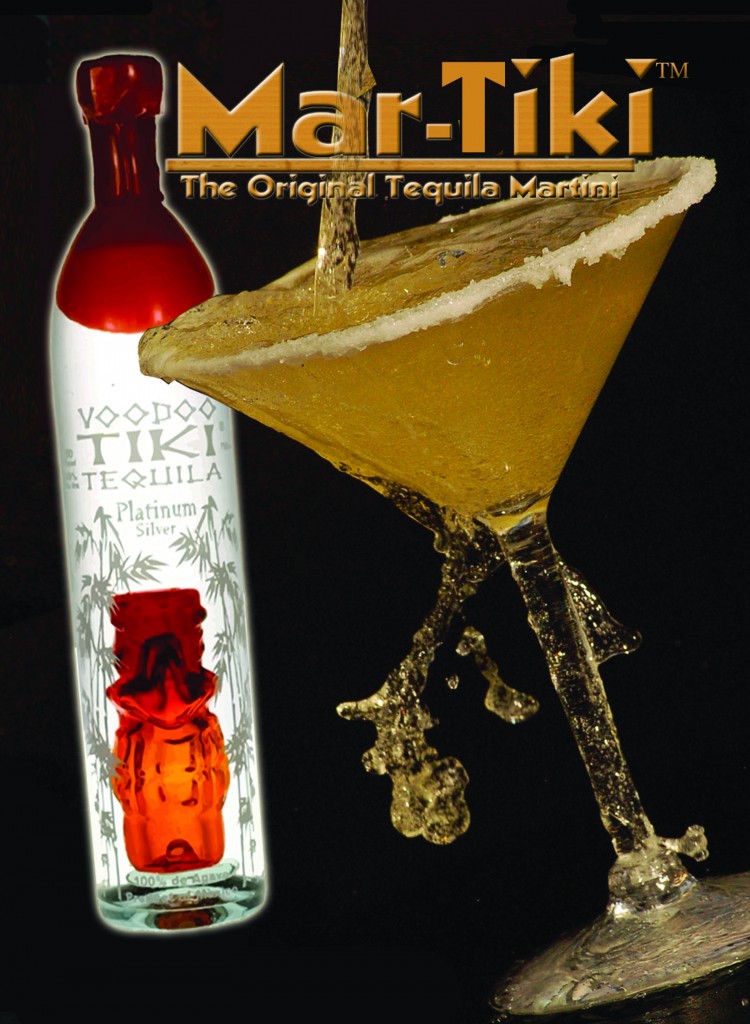 The hottest new Voodoo Tiki Tequila cocktail is the Mar-Tiki!  Tequila fans love the fresh ingredient combinations enhanced by the sweet, herbal qualities of Voodoo Tiki Platinum Tequila.  So what exactly is a Mar-Tiki?  It's the Martini or Mojito for Tequila Lovers worldwide.
Ingredients:
3 Ounces Voodoo Tiki Platinum Tequila
1/2 Ounce Agave Nectar
1/2 Lime
1/2 Orange Wheel
Ice
Directions:
Muddle the limes and orange with 1/2 ounce of agave nectar thoroughly.  Add ice. Add Voodoo Tiki Platinum Tequila.  Shake well for 30 seconds.  Strain into Mar-Tiki glass or serve "On the Rocks."  Drink.  Repeat.
For 100 margarita recipes download Johnny Tiki's recipe guide, 100 Margaritas!