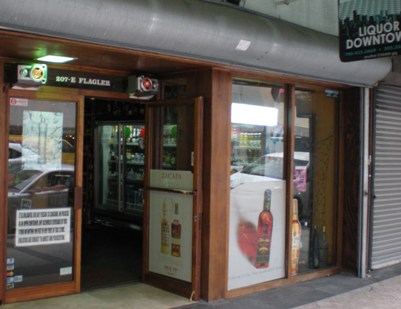 Voodoo Tiki Tequila announced today that the Voodoo Tiki family of traditional and infused tequilas will be added to the neighborhood landmark liquor purveyors collection of famous and boutique wines and spirits brands.  The move by Chandi Wine & Spirits reinforces their dedication to delivering quality, popular and boutique wine and spirit brands to a discerning and knowledgeable customer base.
Chandi Wine & Spirits sells a wide variety of high quality liquor, wine and beer, with a strict eye toward customer service often neglected in the liquor retail trade.  Every store location is open from 9:00 a.m. – midnight, 7 days a week. Their carefully selected inventory includes an impressive selection of well known labels, hard to find, exclusive items and boutique brands. The shopping atmosphere was created to offer clients an elegance is created with upscale amenities accompanied by customer service. Chandi Wine & Spirits friendly and knowledgeable staff is ready to provide expert advice on the perfect selection for any occasion. A time-saving delivery service is also available.
"Chandi Wine & Spirits' selection, staff and customer amenities make them an obvious fit for Voodoo Tiki Tequila", said Jennifer Serle VP Corporate Communications.  "The owners and staff have a heartfelt love for these products and it shows through in their knowledge, display and presentation.  We're excited to have Voodoo Tiki tequilas offered at Chandi Wine and Spirits."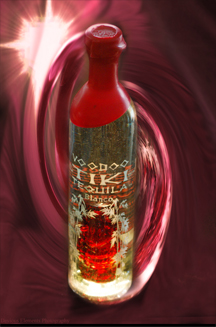 Voodoo Tiki Tequila is boutique brand of ultra premium traditional and infused tequila.  The company's newest exciting feature is Voodoo Tiki Desert Rose Prickly Pear Infused tequila, which is used to make their signature Prickly Pear Margarita.  All Voodoo Tiki Tequila is 100% blue agave and all natural with no additives, preservatives or artificial color.  The award winning and highly rated product is very limited in production.  Due to the limited nature of true craft tequila, and to ensure availability to existing accounts, the company adds only a select 300 new retail accounts per year.
Chandi Wine & Spirits  is located at 207 East Flagler St. Miami, FL. 33131 They accept orders by phone at (786) 425-2669 or email them at liquor@chandigroup.com
About Voodoo Tiki Tequila
Voodoo Tiki Tequila is a small batch boutique tequila company which produces 100% blue agave, all natural ultra-premium traditional and infused tequilas in artisan glass. Careful agave selection, slow cooking, fermentation, distillation processes lead to the sweet, "No Burn" profile that has become the Voodoo Tiki trademark tequila experience. Voodoo Tiki Tequilas are available in 11 states and 7 countries and are sold exclusively in select restaurant, bar, nightclub and off premise locations through the company's "Select Retailer" program. Retailers that would like to carry Voodoo Tiki Tequilas should call 1-Voodoo-Tiki (1-866-366-8454) for an application. Press inquiries should be directed to Press@VoodooTiki.com. Fans visit www.VoodooTiki.com to get your free Official Voodoo Tiki Tequila TRIBE Dog Tags by mail.