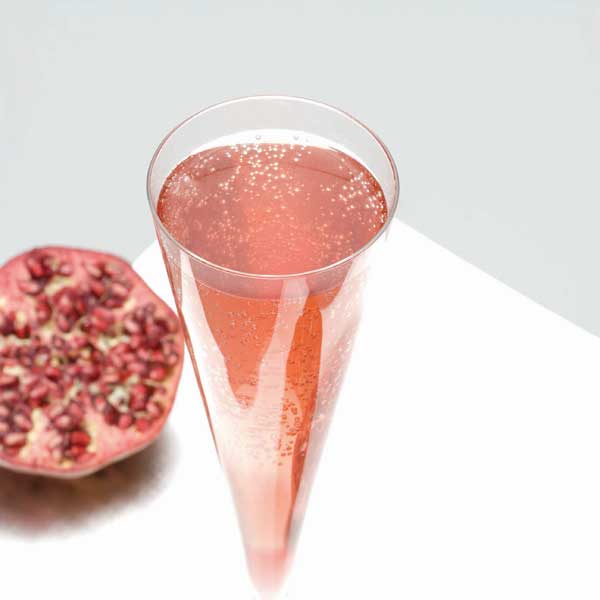 This sparkling twist on the Bellini or champagne cocktail is a terrific welcome cocktail at your next dinner party or tequila tasting event.
1.5 oz Voodoo Tiki Platinum Tequila
1/2 oz fresh pomegranate juice
1/2 oz Lavender Simple Syrup
1 oz Chilled Champagne or sparkling wine
Orange twist
Preparation
Combine Platinum Voodoo Tiki Tequila, pomegranate juice and Lavender Simple Syrup in a mixing glass.  Add ice and shake well for 3 seconds.  Quickly strain into Champagne flute. Slowly top with Champagne. Garnish with orange twist.
If you love the aromatic spring fresh flavor or lavender also check out these other Voodoo Tiki Tequila Mixology New classics, Lavender Tequila Martini, Pomegranate Tequila Fizz and the Lavender Margarita.