Whether you're an "On Premise" or "Off Premise" retailer, add Voodoo Tiki Tequila to your events and we'll help you publicize the event with our Press Expertise and Contacts list.  We'll get your press release submitted to over 100 news aggregating and PR agencies.  The deluge of approved releases pertaining to your event will induce Google to  pick up the release, which will result in, mass exposure.  Meanwhile, hundreds of ancillary websites that report news within our niche will also pick up the release through their automated news feeds, or in the case of particularly exciting events, human review.
Google News Page 1
In most cases we will be able to put your event on Page 1 of  Google News for at least three keywords relevant to your event.  For example, if a potential customer types, "Tequila" or "Classes" or "Miami Event, Saturday" the press release of your event will be on page one of Google News.  This will result in thousands of views, and hundreds to thousands of click throughs.  People under 45 use the internet like the phone book these days, and Google News is the number one place where 18-45 year olds look for news of happening and upcoming events and "Things to Do."
PLUS – we'll put your website, Twitter, Facebook, phone number and physical address in the release!  Even if they can;t make the event, they'll have everything they need to visit your business on a future date.
NEED HELP CREATING A SIMPLE PRESS QUALITY CONCEPT? You're probably doing some of these things already.  Why not pump up the volume with our press machine?

Try these exciting On & Off Premise Ideas that We've Previously Promoted with Great Success!
Voodoo Tiki Tequila Classes
A Voodoo Tiki Representative or your Distributor Sales Rep can show up to teach a scheduled class, such as a Tequila Class & Tasting.  Guests show up and a pre-set time for an "At the Bar" or "In Store"  Tequila Class where they learn how tequila is made, the differences between a Silver, Platinum, Reposado, Anejo and Extra Anejo.  Guests also receive a gift or discount on any tequila purchase, and the instructions on where to find the Voodoo Tiki online exam to get their free personalized diploma from Tequila University. Learn More.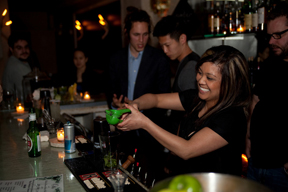 Mixology Classes
A Voodoo Tiki Representative or your Distributor Sales Rep can show up to teach guests to mix three amazing Voodoo Tiki signature cocktails!  Guests leave with the skills and know how to mix gourmet cocktails like the Old Fashion's New Twist, Prickly Pear Margarita, Muertos Vivientos, Blue Voodoo Doll or one of the over 100 others available on the Voodoo Tiki Tequila Website. Learn More.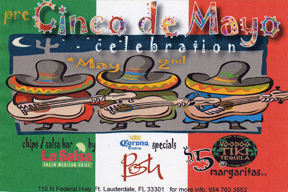 Tequila Holidays
The calendar provides you built in advertising and marketing opportunities with at least a dozen "Tequila Oriented" holidays.  The savvy retailer will use them all!  Cinco de Mayo, Mexican Independence Day, National Tequila Day and more!  Celebrate in store with a tasting, or teaching event, a sale on all tequila and a special sale on boutique tequila like Ultra-Premium Voodoo Tiki Tequila.  "On Premise" a boutique tequila focus with drink specials, tequila flights, giveaways with tequila purchases and "Table Voting" brings excitement and increased profits while better serving the customer.  Add a sales incentive contest to max out sales and increase employee moral. Learn More.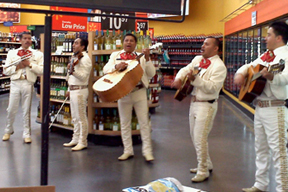 Live Entertainment
Maybe live entertainment seems like a no brain-er "On Premise", but it can be exciting and bring in crowds "Off Premise" as well.  Imagine a Mariachi group walking up and down the street outside your store, or a saxophone player inside blowing cool jazz on a Friday night featuring your favorite and most recommended ultra-premium spirits and wines.  Add some passing trays of cheese or other light finger food to compliment wine and boutique spirits samples to create an upscale retail environment.  This can even be run, "By Invitation Only" or "By Reservation Only" for added exclusivity.
Of course, Live Entertainment  is common "On Premise", but never treat it as common!  Even a DJ can be promoted and marketed as a live entertainment event.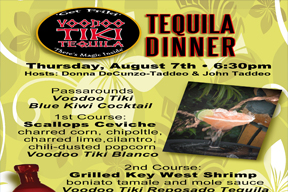 VIP Events & Invitation Only Events

Closed to the public events get your best customers and new potential customers excited about attending these special events.  It creates a camaraderie among your key customers and brings them all in at a time where you can thank them, and serve them with the highest level of attention.  On or Off Premise, consider these private parties.  many savvy retailers run such events monthly. Learn More.
Karaoke, Games, Contests
Scavenger Hunts
Let customers know that there are prizes, coupons and special event invitations hidden all over the business, , glassware, dishes, aisles, products . . .maybe even pinned to the back of a server or salesperson.  You can also team with other local businesses to build an entire "Area Campaign" where consumers visit a number of local bars, restaurants and retail shops in order to complete the hunt.
Sale, Item, Food or Drink Specials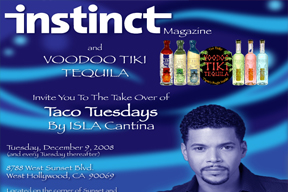 Take a slower retail or food sales day and turn it into a Weekly Special Event with special offers presented in exciting,  fun and interesting
Taco Tuesdays – Taco Special, such as all you can eat Tacos, or two for one tacos, or Tacos for a buck.  Free Tacos in a Retail Shop.
Voodoo Magic Mondays – Try Three Sample Size Signature Cocktails for the price of One,
Tequila Tuesday – Special Price or Giveaway with all Tequila Purchases.
Tequila Tasting Tuesdays – "Where you get to try before you buy"
Tequila Two For Tuesday – Grab a Free 50 ml with any 750 or liter Tequila Purchase.
One in a Hundred – Spend $100 and roll to see if your purchase is free. (Using two 10 sided dice of different colors.  We can supply these.)
Be creative on your own or work with your distributor sales rep or our Voodoo Tiki Marketing department to give potential customers a reason to get out to your store or hospitality venue on an off night.  A popular concept that we've used
Anniversaries and Holidays