Tri-Fold Brochure
Finished size is 11×8.5, this Tri-Fold Brochure features front and back 4/4 process and details the unique features of the Voodoo Tiki Tequila Brand.
Download PDF of the FRONT (Image Below)………………..Download PDF of the BACK (Image Below)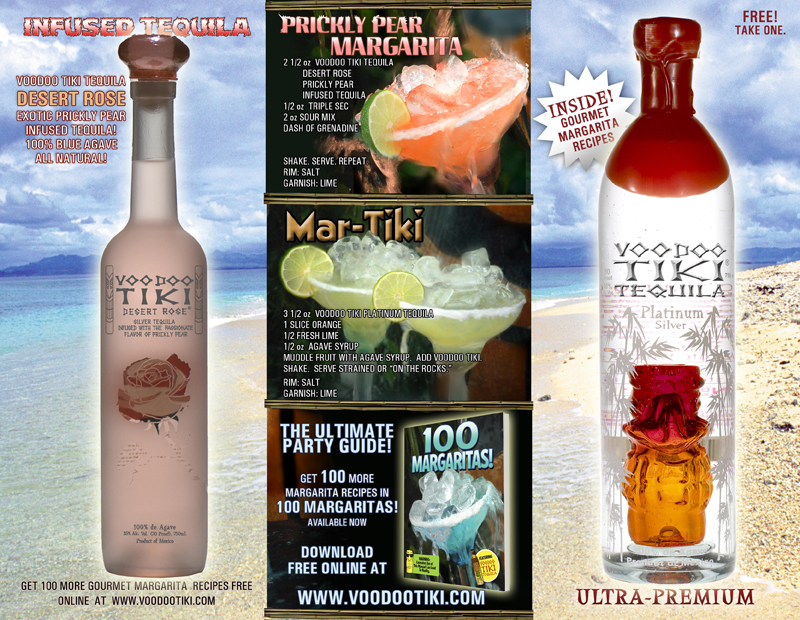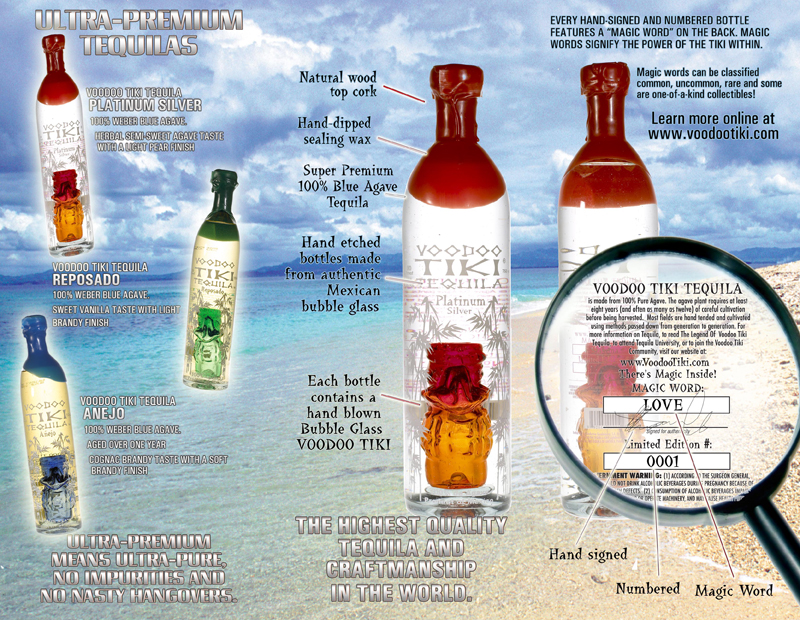 Important WorldFile Notifications
These files are quite large.  Some may take as long as 10 minutes per side on a DSL line.
WorldFile is not recommended for Dial Up Users.
Files are sized for Professional Printing Standards including full bleeds, bleed overages, trims and safe areas.  Files printed on home printers will need to be resized to print and then cut.
Files should not be added to, adjusted or altered prior to printing.  A retail partners logo may be added.
The items on WorldFile are not to be considered "Art Assets" they are finished files, and can only be used in their original state without prior permission.
IMPORTANT!  Any changes to these files must be approved before going to press.  Do not take this step for granted.  The use of unapproved Voodoo Tiki Images and or Promotional Materials in any capacity constitutes a breach of contract and is grounds for termination.
In the case of multiple cards (such as Recipe Cards or Shelf Talkers) your printing partner may want to create an "Imposition."  This will save them time, and you money.  To better understand a printing imposition, Click Here.