100 Margaritas!  illustrated margarita recipe guide.
There are two version to choose from.  A low res great for computer or home printer use and a high res, "Professional Printer" version.
CLICK HERE TO DOWNLOAD THE HOME PRINTER 72DPI VERSION
It is recommended that you use the low res file for review and home printers.
CLICK HERE TO DOWNLOAD THE HIGH RESOLUTION 300 DPI FILE
This is a 60+ page high resolution file.  This will take 25 minutes to download on a DSL line.  Do not download via dial up.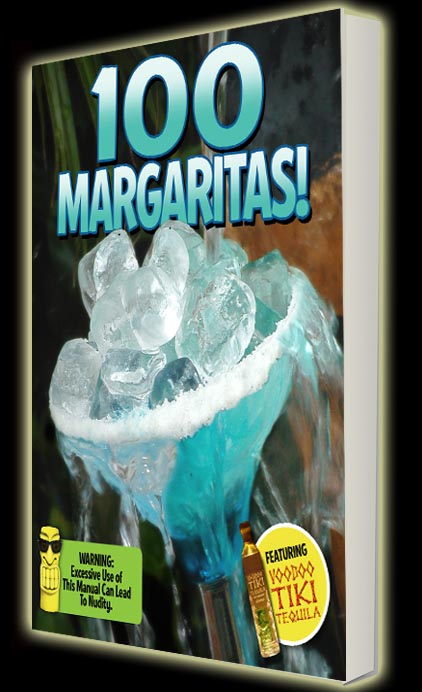 Important WorldFile Notifications
These files are quite large.  Some may take as long as 15 minutes per side on a DSL line.
WorldFile is not recommended for Dial Up Users.
Files are sized for Professional Printing Standards including full bleeds, bleed overages, trims and safe areas.  Files printed on home printers will need to be resized to print and then cut.
Files should not be altered prior to printing.  A retail partners logo may be added.
The items on WorldFile are not to be considered "Art Assets" they are finished files, and can only be used in their original state without prior permission.