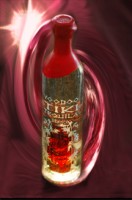 A limited supply of Voodoo Tiki® Ultra Premium 100% Blue Agave all natural, traditional and infused tequila is now available at West Coast Liquor, Vancouver. West Coast Liquor currently has inventory of Voodoo Tiki Platinum, Reposado and Anejo in artisan Mexican bubble glass bottles, the popular Desert Rose Prickly Pear Infused Tequila, and the seasonal Green Dragon Lime Infused Tequila.
"West Coast Liquor has the few remaining bottles of 2011's pressing of Green Dragon Lime Infused Tequila", explained Jennifer Serle Voodoo Tiki Corporate Communications Director.  "Grab them quickly or you'll have to wait until June of 2012!"
A list of over 100 Specialty Voodoo Tiki Cocktails and "Infused Margaritas" is available for free download at the Voodoo Tiki website.  The recipe guide features cocktails such as the Voodoo Tiki Tequila Mar-Tiki® featuring muddled orange, lime and artisan syrups. Additional recipes are also available by via email by subscribing to the Voodoo Tiki Newsletter – "Magic Words."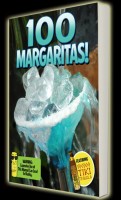 The move by the Florida-based Voodoo Tiki Tequila brings the award winning, boutique tequila to another world class liquor shop.  Voodoo Tiki Tequila is made in small batches, with the finest ingredients in a process that results in an award winning taste profile with very little heat or bite. Voodoo Tiki tequilas feature notes of sweet agave, vanilla, caramel, butterscotch, dark chocolate and brandy, without the burn or rough finish which is synonymous with other tequilas.  The company adds only 300 new retail accounts per year through their Selective Retailers Program.  Interested retailers should call 1-Voodoo-Tiki (1-866-366-8454).
West Coast Liquor Store is located at (YVR) 1103-3880 Grant McConachie.  Allocations may occur.  Please call (604) 207-1127 to confirm inventory.  Visit their website at http://www.westcoastliquor.com
About Voodoo Tiki® Tequila
Voodoo Tiki Tequila is a small batch boutique tequila company which produces 100% blue agave, all natural ultra-premium traditional and infused tequilas in artisan glass. Careful agave selection, slow cooking, fermentation, distillation processes lead to the sweet, "No Burn" profile that has become the Voodoo Tiki trademark tequila experience. Voodoo Tiki Tequilas are available in 11 states and 7 countries and are sold exclusively in select restaurant, bar, nightclub and off premise locations through the company's "Select Retailer" program. Retailers that would like to carry Voodoo Tiki Tequilas should call 1-Voodoo-Tiki (1-866-366-8454) for an application. Press inquiries should be directed to Press@VoodooTiki.com. Fans visit www.VoodooTiki.com to get your Free Official Voodoo Tiki Tequila TRIBE Dog Tags by mail.