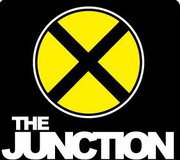 Vancouver's newest neighborhood Pub & Club, The Junction Pub now features the full line of Voodoo Tiki handcrafted traditional and infused tequila.
The Junction Pub is the only place of its kind in the Davie Village. Featuring 7 new flat screens and 2 projection screens, "The Junction" features all major sporting events, all year round.  A complete entertainment schedule including "in the Biz", live music, shows and dance parties, is available at their website.  The Junction has quickly established itself as a place for entertainment with a calendar event every night of the month.  The full schedule has many fans agreeing, "There's always something happening at the Junction."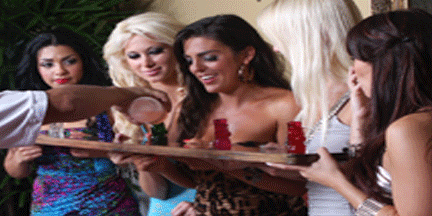 Voodoo Tiki Tequila is made in small batches, with the finest ingredients in a process that results in an award winning taste profile with very little heat or bite.  Voodoo Tiki tequilas feature notes of sweet agave, vanilla, caramel, butterscotch, dark chocolate, and brandy, without the burn or rough finish which is synonymous with other tequilas.  100% Blue Agave Voodoo Tiki crafted tequilas, Platinum Voodoo Tiki maintains the herbal sweet taste of the mature agave with a light pear finish. Voodoo Tiki Reposado is carefully and lightly aged for up to one year resulting in a sweet vanilla like taste with a light brandy finish. Añejo is aged a minimum of one year resulting in a caramel, butterscotch and dark chocolate with soft cognac style taste and finish.  The exclusive Voodoo Tiki Desert Rose Prickly Pear infused tequila.  The World's first and only prickly pear infused tequila, used to make the current "It" cocktail, the prickly pear margarita.
Many Voodoo Tiki Tequila products are Sold Out at the distribution level upon shipping.  The company's Three Year Anejo, the Coleccion Privada de la Familia, extremely limited to only 1,000 signed and numbered bottles per annum is currently sold out five years in advance, with a growing waiting list.  To ensure availability of very limited production Voodoo Tiki tequila, the company adds only 300 new retailers each year to their Selective Retailers program.  Interested retailers should call 1-Voodoo-Tiki.
Friday, Saturday and Sunday the Pub turns into a Club, where you can dance all night long. Also available for private bookings, The Junction is located at 1138 Davie Street, Vancouver, BC.  The Junction is open 7 days a week from 11am-3am. The kitchen closes at 10pm.  The Junction is a 19+ venue at all times. Proper photo I.D. is required for entry.  Phone (604)-669-2013.  Visit them online at http://www.junctionpub.com.  Follow them on Twitter at www.twitter.com/thejunctionpub
About Voodoo Tiki® Tequila
Voodoo Tiki Tequila is a small batch boutique tequila company which produces 100% blue agave, all natural ultra-premium traditional and infused tequilas in artisan glass. Careful agave selection, slow cooking, fermentation, distillation processes lead to the sweet, "No Burn" profile that has become the Voodoo Tiki trademark tequila experience. Voodoo Tiki Tequilas are available in 11 states and 7 countries and are sold exclusively in select restaurant, bar, nightclub and off premise locations through the company's "Select Retailer" program. Retailers that would like to carry Voodoo Tiki Tequilas should call 1-Voodoo-Tiki (1-866-366-8454).