Voodoo Tiki Platinum, Reposado, Anejo, and the smash hit Desert Rose Prickly Pear Infused are now available in limited supply at Joe Canal's Discount Liquor and Wine Outlet. The Voodoo Tiki family of craft Traditional and Infused Tequilas will be added to the liquor purveyors massive offering of popular, boutique and handcrafted spirits.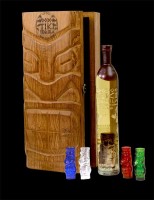 Established in 1984, Joe Canal's Discount Liquor has served as South Jersey's premier discount liquor and wine retailer for over 25 years. Awarded the Best Liquor Store in South jersey by the Courier Post and Burlington County Times, Joe Canal's Discount Liquor and Wine Outlet is a high volume, discount retail outlet that offers premium products at reduced prices. Joe Canal's is proud to offer some of the web's lowest prices on a large selection of fine wines.
Originally slated for a single location, Voodoo Tiki Tequila quickly proved so popular that the boutique tequilas will now be made available in other Joe Canal locations.   All Voodoo Tiki Tequila is 100% blue agave and all natural with no additives, preservatives or artificial color.  The award winning and highly rated product is very limited in production.  Due to the limited nature of true craft tequila, and to ensure availability to existing accounts, the company adds only a select 300 new retail accounts per year.  Interested retailers should call 1-Voodoo-Tiki (1-866-366-8454)
Canal's Discount Liquors is located at 210 North Black Horse Pike Mount Ephraim, NJ 08059
Call: 856-931-5900.  Visit their website at http://www.joecanals.com/  Follow them on Twitter /JoeCanalsWineShop.  info@joecanalsmarlton.com  Visit other Joe Canal's Discount Liquor and Wine Outlets other New Jersey locations in Bellmar, Brick, Delran, Egg Harbor, Hammonton, Iselin (Woodbridge), Lawrenceville, Marlton, Millville, Rio Grande, Sicklerville, and West Deptford.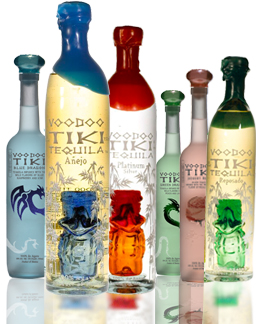 About Voodoo Tiki Tequila
Voodoo Tiki Tequila is a small batch boutique tequila company which produces 100% blue agave, all natural ultra-premium traditional and infused tequilas in artisan glass. Careful agave selection, slow cooking, fermentation, distillation processes lead to the sweet, "No Burn" profile that has become the Voodoo Tiki trademark tequila experience. Voodoo Tiki Tequilas are available in 11 states and 7 countries and are sold exclusively in select restaurant, bar, nightclub and off premise locations through the company's "Select Retailer" program. Retailers that would like to carry Voodoo Tiki Tequilas should call 1-Voodoo-Tiki (1-866-366-8454) for an application. Press inquiries should be directed to Press@VoodooTiki.com. Fans visit www.VoodooTiki.com to get your free Official Voodoo Tiki Tequila TRIBE Dog Tags by mail.