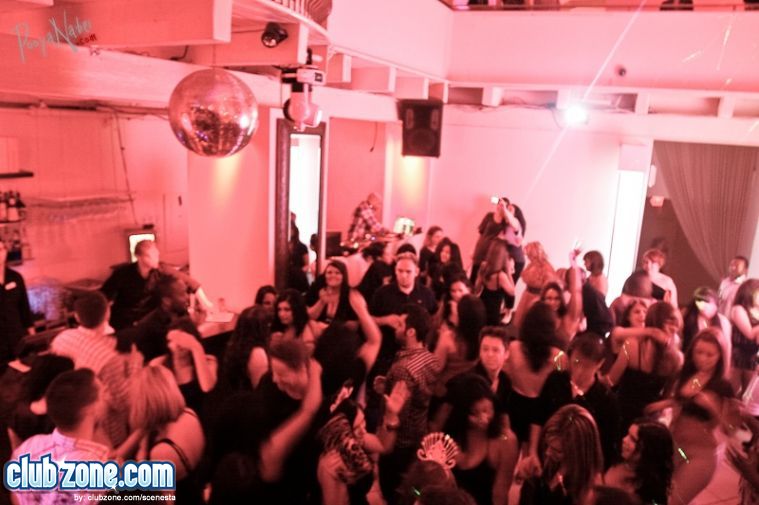 Voodoo Tiki® Tequila and Canvas Lounge are partnering to bring Voodoo Tiki Ultra Premium traditional and infused tequilas to world famous Gastown Corner of Art and Style.  Canvas Lounge will be offering iconic beverages including house specialty cocktails and the world famous "Desert Rose Prickly Pear Margarita." Canvas Lounge is located at 99 Powell Street, Vancouver BC, Gastown.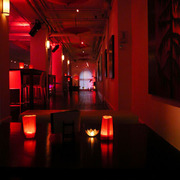 Canvas Lounge offers an upscale and intimate space for the sophisticated crowd.  Spacious lounge areas, lavish private rooms and a top of the line sound system decorate the landscape allowing Canvas's guests to comfortably mingle in a variety of ambient spaces.  The main upstairs bar in the lounge is located on the veranda above the sunken dance floor giving voyeuristic guests a view of the dance floor.  Over in the Art Space intimate lounges and nooks, spread over two levels, offer secluded areas for intimate conversations while relaxing with an exotic cocktail like their signature Canvas Martini. Full Service Event Planning, Management and Hosting is available.
[youtube]http://www.youtube.com/watch?v=45ib0sWCKsc&feature=related[/youtube]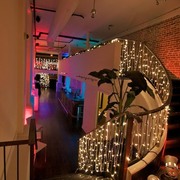 Specialty Voodoo Tiki Cocktails and "Infused Margaritas" will be available.  Starting this week, Canvas Lounge guests can order a Voodoo Tiki Tequila Mar-Tiki® featuring muddled orange, lime and artisan syrups before settling in for the show.  This marks the first time Voodoo Tiki Tequilas have been sold at a performance art location.
The move by the Florida-based Voodoo Tiki of America brings the award winning, boutique tequila to another world renowned nightspot.  Voodoo Tiki Tequila is made in small batches, with the finest ingredients in a process that results in an award winning taste profile with very little heat or bite.  Voodoo Tiki tequilas feature notes of sweet agave, vanilla, caramel and brandy, without the burn or rough finish which is synonymous with other tequilas.  The company adds only 300 new retailers per year, and is now accepting applications for the 2012 Selective Retailers Program.  Interested parties should call 1-Voodoo-Tiki.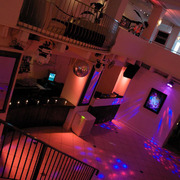 Canvas Lounge will feature five (5) Voodoo Tiki crafted tequilas, Platinum, Reposado, Anejo and the exclusive Voodoo Tiki Desert Rose Prickly Pear infused tequila.  The World's first and only prickly pear infused tequila, used to make the current "It" cocktail, the prickly pear margarita.  Finally, Voodoo Tiki Green Dragon Mandarin Lime Infused Tequila is offered only in Canada, as it is "Sold Out" in America and Europe, and will not return until next year for its' seasonal June appearance.
"Our partnership with Canvas Lounge gives us the opportunity to introduce Voodoo Tiki fans to a distinct dining and multisensory experience", said Jennifer Serle, Voodoo Tiki V.P of Marketing & New Media.  "The only thing better than enjoying the Canvas Lounge's  unique multisensory experience is doing so while enjoying a Desert Rose Margarita or Voodoo Tiki Tequila Flight."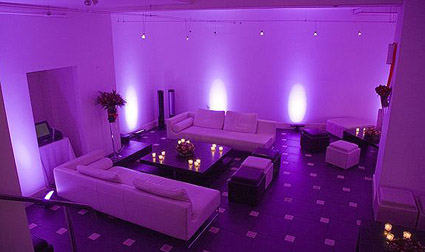 CANVAS Lounge is committed to supporting local artists and local community programs through investing in charitable causes, community events and fundraising.  Canvas has established corporate social responsibility by utilizing an event venue model to build profitable events that benefit our community and society as a whole including having partnered with the Carbon Credit Corporation the venue is working towards becoming the first carbon neutral Lounge in the Lower Mainland.
About Voodoo Tiki® Tequila
Voodoo Tiki Tequila is a small batch boutique tequila company which produces 100% blue agave, all natural ultra-premium traditional and infused tequilas in artisan glass. Careful agave selection, slow cooking, fermentation, distillation processes lead to the sweet, "No Burn" profile that has become the Voodoo Tiki trademark tequila experience. Voodoo Tiki Tequilas are available in 11 states and 7 countries and are sold exclusively in select restaurant, bar, nightclub and off premise locations through the company's "Select Retailer" program. Retailers that would like to carry Voodoo Tiki Tequilas should call 1-Voodoo-Tiki (1-866-366-8454) for an application. Press inquiries should be directed to Press@VoodooTiki.com. Fans visit www.VoodooTiki.com to get your Free Official Voodoo Tiki Tequila TRIBE Dog Tags by mail.
About Canvas Lounge
Enter Canvas Lounge to experience luxury, food, art and style.  Canvas Lounge is open to the public Friday and Saturday evenings.  Dress code always in effect. CANVAS Lounge is located at 99 Powell Street, Vancouver, BC V6A1E9.  Phone: 604.609.9939  For inquiries please email: info@canvaslounge.ca.  Become a Fan on Facebook at http://www.facebook.com/CANVAS.Lounge  Follow them on Twitter at http://twitter.com/CanvasLounge