Every Halloween Voodoo Tiki Tequila brings you a new series of the sexiest and tastiest Scare Day cocktails – and this year is no exception!
Devils Due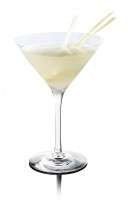 Devil's Due is a sexy and sensual heart pounding mix of energy shot, fresh fruit juices and Voodoo Tiki Tequila.  It's refreshing semi sweet and slightly tart flavor makes enjoying this as your drink of the evening easy and delicious.  The taste aside however, and what might really light your fire is the addition of an energy shot.  The practice of adding energy drinks and shots to cocktails is getting bigger by the day, but be careful dancing with this Devil. We tested the cocktail with the addition of the energy shot and without and if you're inclined you could skip the energy shot without having too much of an effect on the overall drink.
Ingredients:
    1 1/2 Ounces Voodoo Tiki Platinum Tequila
    3/4 Ounces Fresh Lime Juice
    1/2 Ounce Falernum (Falernum Recipe Here)
    1 Ounce Energy Shot (Citrus or Orange)
Directions
Combine all ingredients in a highball glass with ice.  Shake vigorously.  Garnish with a lime wheel or blood orange wheel.
Tru Blood-tini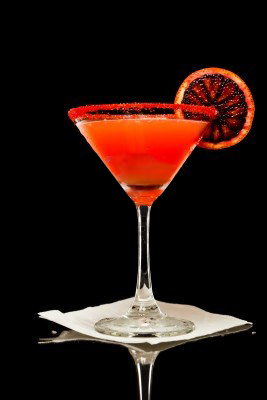 Vampires are living among us! Unbeknownst to the majority of humans, the creation of synthetic blood (Tru Blood-tini) allowed vampires to "Come Out" of the coffin and reveal their existence to the world on the basis that they no longer need to feed on humans to survive.  The tastiness of humans, (and another HBO Original Series that you can really sink your teeth into), the Tru Bloodtini is a simple and tasty take on the raspberry margarita.  It's the perfect color and consistency for a sexy and scary Halloween Cocktail.  Enjoy it with a friend that you'd like to have . . .for dinner.
Ingredients:
1.5 Ounces Voodoo Tiki Anejo Tequila
1/2 Ounce Raspberry Liquor
1 Ounce Fresh Lime Juice
1/2 oz Agave Nectar
Directions
Combine all ingredients in a cocktail shaker with ice.  Shake hard to break the ice. Strain into a martini glass with three fresh raspberries.
Muertos Vivientos – The Living Dead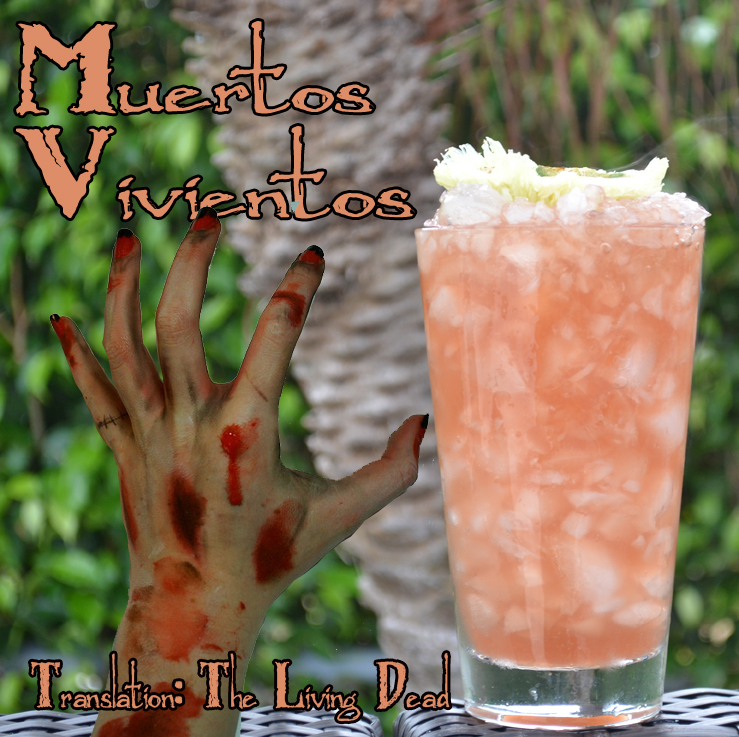 The ultimate Halloween cocktail, Muertos Vivientos takes three days to fully prepare (steeping the Falernum 48 hours), and contains a whopping 13 ingredients when considering the homemade Falernum ingredients!  This is the "Stroke of Midnight" cocktail of choice, or the ultimate welcome cocktail to any upscale sexy Halloween Soiree.  Based upon the original 1934 Don the Beachcomber Zombie recipe, Muertos Vivientos brings a new twist to the timeless, and nearly lost to antiquity classic.  Get the recipe and full details here http://www.voodootiki.com/1934-recipe-inspires-muertos-vivientos-the-living-dead/
Chocolate Cereal Killer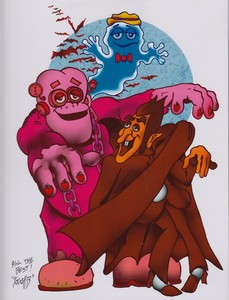 What tastes like Count Chocula, but is liable to put you in a trance like a vampires gaze?  The Cereal Killer.  This retro fun, smooth, and tasty shot makes a great ice breaker welcome at the door.
4 Ounces Voodoo Tiki Reposado Tequila
3/4 Ounce Butterscotch Schnapps
1 /2 Ounce Torani Dark Chocolate Syrup
Directions
Shake well with ice.  Strain into shot glasses.  Makes four servings.  Decorate the serving tray with Count Chocula Monster Cereal, or take it to the next level by serving "Fried Cereal" with the shot.
For a Strawberry Cereal Killer exchange Torani Dark Chocolate for Torani Strawberry syrup.  For Blueberry use blueberry syrup.
Paranormal Activity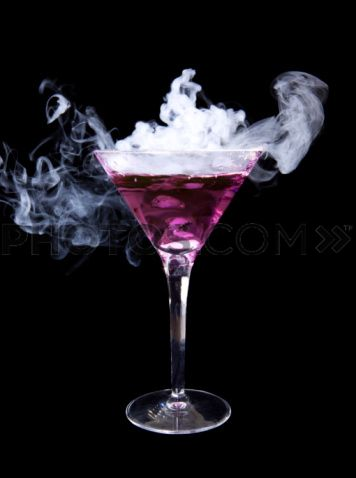 Haunted by a supernatural presence? Set up a camera and begin mixing Paranormal Activity for your friends this Halloween.  Remember that scene in The Hangover where the guys find the photos from last night?  You've been warned.
2 Ounces Voodoo Tiki Blue Dragon Raspberry Infused Tequila
1 Ounce White Cranberry Juice
1/2 Ounce fresh squeezed lime juice.
Shake all ingredients with ice.  Strain into martini glass.  Liquid nitrogen or dry ice can be used for smoking effect.  (review usage of both carefully before adding!)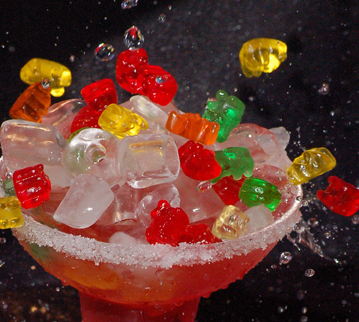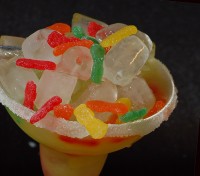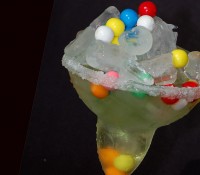 Want More Amazing Halloween Party Potions?  Check out Last Years Award Winning Retro Halloween Cocktails.