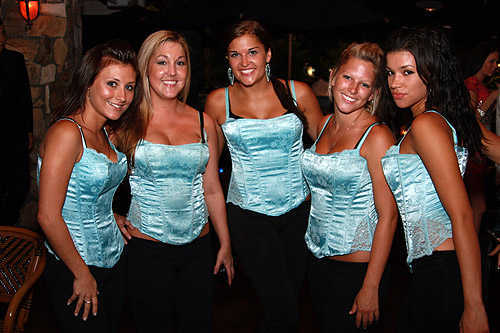 Orlando's premier martini lounge Blue Martini now features small batch handcrafted Voodoo Tiki Tequila.  The highly demanded ultra-premium boutique tequila sold out in many cities due to the "Small Batch" creation process will now be available to Blue Martini tequila aficionados.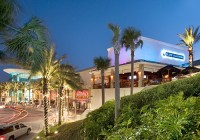 Blue Martini is a nightclub and premiere live entertainment bar in Orlando. With a tantalizing tapas menu and cocktail lounge, "Blue" offers a cocktail list of 42 superior martinis, dancing, private parties and premiere live entertainment including the most sought after artists, bands and DJ's.  With locations in Boca Raton, Fort Lauderdale, Kendall – Miami, Las Vegas, Miami – Brickell, Naples, Orlando, Phoenix, Tampa, and West Palm Beach, Blue Martini is open 7 days a week and is always ready to tailor a special event to fulfill corporate or individual requirements.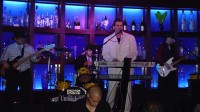 Specialty Voodoo Tiki Cocktails and "Infused Margaritas" will be available.  Starting this week, "Blue" guests can order a Voodoo Tiki Tequila Mar-Tiki® – The tequila martini with a twist!  Voodoo Tiki Tequila's trademark tequila martini features muddled orange, lime and artisan syrups.  The recipe is available at the Voodoo Tiki website.
The company adds only 300 new retailers each year to their Selective Retailers program.  Interested retailers should call 1-Voodoo-Tiki.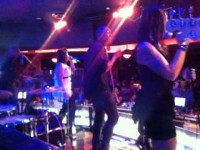 Voodoo Tiki Tequila is made in small batches, with the finest ingredients in a process that results in an award winning taste profile with very little heat or bite.  Voodoo Tiki tequilas feature notes of sweet agave, vanilla, caramel, butterscotch, dark chocolate, and brandy, without the burn or rough finish which is synonymous with other tequilas.  100% Blue Agave Voodoo Tiki crafted tequilas, Platinum Voodoo Tiki maintains the herbal sweet taste of the mature agave with a light pear finish. Voodoo Tiki Reposado is carefully and lightly aged for up to one year resulting in a sweet vanilla like taste with a light brandy finish. Añejo is aged a minimum of one year resulting in a caramel, butterscotch and dark chocolate with soft cognac style taste and finish.  The exclusive Voodoo Tiki Desert Rose Prickly Pear infused tequila.  The World's first and only prickly pear infused tequila, used to make the current "It" cocktail, the prickly pear margarita.
Blue Martini Orlando is located at The Mall at Millenia at 4200 Conroy Road, Orlando, FL 32839. Visit them online at www.BlueMartiniLounge.com.  To Book an event dial 321 331 5022.
About Voodoo Tiki® Tequila
Voodoo Tiki Tequila is a small batch boutique tequila company which produces 100% blue agave, all natural ultra-premium traditional and infused tequilas in artisan glass. Careful agave selection, slow cooking, fermentation, distillation processes lead to the sweet, "No Burn" profile that has become the Voodoo Tiki trademark tequila experience. Voodoo Tiki Tequilas are available in 11 states and 7 countries and are sold exclusively in select restaurant, bar, nightclub and off premise locations through the company's "Select Retailer" program. Retailers that would like to carry Voodoo Tiki Tequilas should call 1-Voodoo-Tiki (1-866-366-8454) for an application. Press inquiries should be directed to Press@VoodooTiki.com. Fans visit www.VoodooTiki.com to get your Free Official Voodoo Tiki Tequila merchandise by mail.