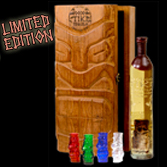 Tequila isn't just for "Spring Breakers", margaritas or "bad" girls anymore (although thankfully "Bad Girls" still love it!) Across the country, Tequila sales are continuing to grow at a healthy clip, driven by the popularity of Mexican and Southwestern dining and consumer interest in upscale, distinctive potables. While the big brands continue to dominate the Tequila category, other brands are showing considerable strength, and new products and line extensions are proliferating on store shelves and on bar lists.
Sales of aged tequila have followed the trend of single-batch bourbons. Ordinary tequila sales rose 5.8 percent in 2004, according to Nightclub & Bar Magazine. Sales of aged tequilas are 5 percent higher than in 2003. And the trend is predicted to continue. Liquor stores, restaurants and bars are reporting the same.
"My Tequila business is probably up close to 40 percent over the past two years," reports Joseph Azalino, Scotti's Wine and Liquors, in Palm Beach, Florida. "We're seeing huge growth. We have basically doubled our selection from four or five years ago. A lot of smaller, super-premium Tequilas are now becoming very, very popular with Voodoo Tiki tequila leading the trend."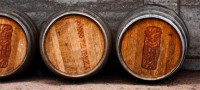 One of the newest and most interesting brands is Voodoo Tiki Tequila (www.VoodooTiki.com). Voodoo Tiki comes in the traditional platinum, reposado and anejo, as well as a two foot tall hand carved tiki packed with their limited edition three year – double barreled – extra anejo which sells for $995.00 and  includes a specialty made Mexican bubble glass tiki shot glasses.
Voodoo Tiki tequila also features flavor infused tequilas including Voodoo Tiki Desert Rose Prickly Pear Infused Tequila, Green Dragon Lime Infused Tequila, and Blue Dragon their Blue Raspberry and Kiwi Infused Tequila.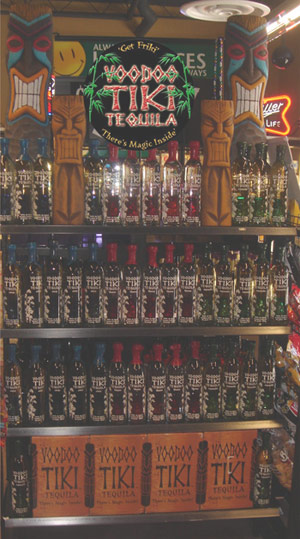 Predicting this trend almost 10 years ago, Voodoo Tiki may have led the punch at knocking vodka out with the Voodoo Tiki Martini (sometimes called a Voodoo Mar-Tiki.)  Copycats abound but no one has been willing to match Voodoo Tiki Tequila's quality, profit second mentality and commitment to researching and developing the new essences, flavors, infusions and profiles to expand the tequila market into the future.
"The demand for our boutique brand has far exceeded our expectations", said Julian McWatt Voodoo Tiki Tequila VP of Production and Manufacturing.   "With the unmatched quality of our product and  packaging, we are challenged to keep up with the demand. We get more and more phone calls and emails each day asking where our products are sold."
About Voodoo Tiki Tequila
Voodoo Tiki offers ultra-premium traditional & infused tequilas made from 100% Blue Agave. Voodoo Tiki Tequilas are sold exclusively in select restaurant, bar, nightclub and off premise locations through the company's "Select Retailer" program.  Retailers that would like to carry Voodoo Tiki Tequilas should call 1-Voodoo-Tiki (866-366-8454).  Press inquiries should be directed to Press@VoodooTiki.com.   Please visit our website at www.VoodooTiki.com