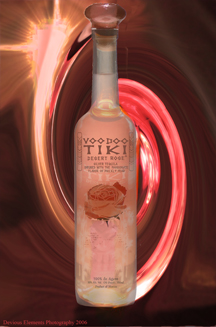 Tequila Boutique: Voodoo Tiki Desert Rose-Prickly Pear Infused Tequila
Best Kept Secret That Shouldn't Be.You may be lured by the glass etched, wax dipped, signed , numbered and hand sculpted bottles with the glass blown Voodoo Tiki inside, but this extraordinary 100% Blue Agave Tequila is gently Infused with exotic fruits not a blend with sugared flavor. The prickly-pear tosses a tangy twist to exotic fruit nectar to make a Margarita memorable again. The catch? It's only available in 12 states. Find out where to find it now and how to demand it! HERE – Source:Beverage underground.
Get the Receipe for the Voodoo Tiki Desert Rose Prickly Pear Margarita Here
Watch Kristie at Zocalo Mix Up Their Version of the Prickly pear Margarita Here.