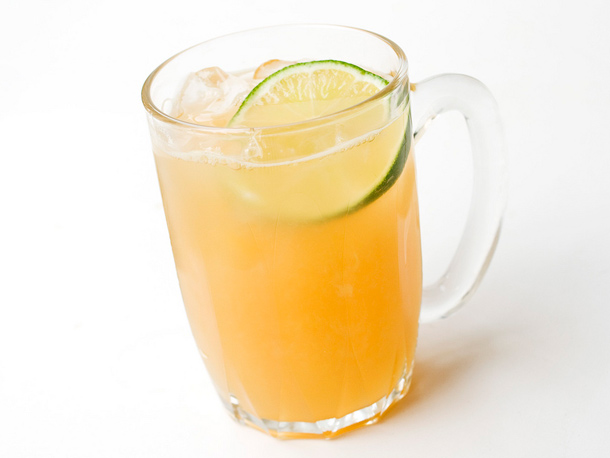 This sweet-and-sour spin on the classic Paloma was created by Dushan Zaric of Employees Only in New York.  The freshly squeezed orange and grapefruit juice make this a refreshing summer cocktail great poolside or served as a welcome cocktail at a White Party.
Ingredients:
    1 .5 oz Voodoo Tiki Reposado Tequila
    1 oz Fresh Squeezed Lime Juice
    1 oz Fresh Squeezed Orange
    1 oz Fresh Squeezed Grapefruit
    2 oz Grapefruit Soda (Can Replace with Club Soda if Grapefruit Soda is Unavailable)
    .5 Agave Nectar
    pinch of salt
Directions
Fill a large glass with ice. Add salt, tequila, lime, orange, and grapefruit juice. Stir gently. Top off with grapefruit soda, add agave nectar. Garnish with lime wheel.