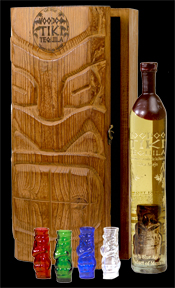 Recently a bottle of tequila sold for 3.5 million dollars, which for a bottle of tequila far surpasses the price range of all the rest.  But what did the purchaser actually get?  Was it a "Jewelry Purchase" disguised as a tequila sale, or was it the quality of the tequila truly unique?  There are many beautiful packages in the liquor industry, but it's always nice when the contents hold up to the packaging.
The exclusive bottle was designed by the "Diamond District's" GM diamond creator, Ami Mesika.  The bottle was described as an eye-catching and luxurious piece of art , which sat in the office in NYC's Diamond District as a main attraction.   The bottle was wrapped in 4.4 pounds of gold and platinum.
The article goes on to say how the one-of-a-kind bottle receives tremendous attention and never goes un-noticed.  The blinged-out bottle is made of 3.6 kilos of pure platinum and 6,400 diamonds, for a total weight of 415 carats.  Unsurprisingly, the Guinness Book of World Records has named it the most expensive bottle in the world.  One article posted a funny title, Forget the salt and lime, you'll need a mint to enjoy this tequila.
In recent years tequila's profile has risen dramatically and it has gained fans on all corners of the globe.   Buying a jeweled bottle is far different though than buying an incredible tequila.  Most of the World's most expensive tequilas to produce aren't manufactured in a jewelry store.  They are made in the tequila region of Mexico, and take three years to age to perfection.
Known as Extra Anejo Tequila, the rarest and generally the most expensive tequila to produced is aged a minimum of 3 years and sometimes as often as 6, but the more aging does not always lead to better tequila.  Generally speaking just over 3 years is the "Sweet Spot" for aging extra anejo tequila.  After three years the tequila can take on too much of a woody flavor, or begin to taste musty.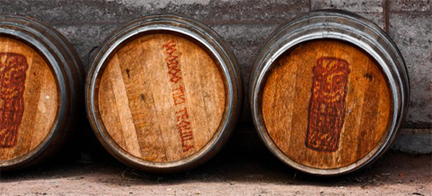 An additional way to create a more delicious and valuable Extra Anejo Tequila is to craft the tequila "Single Barrel."  Single barrel means that the aging barrel is used only one single time to age the tequila.  This allows the tequila to absorb all the delicious and rare flavors from the barrel.  Most tequila companies use their barrels as much as 9 times before discarding it.  After each use they char the inside of the barrel with a torch to try to give the wood more flavor, but what you wind up with is burn and char flavor.  It can still lead to a good tequila, but not the best of the best featuring rare flavors like caramel, vanilla, milk and dark chocolates, and sweet brandy or whiskey notes.
Voodoo Tiki Tequila Extra Anejo Tequila is an ultra premium extra anejo tequila that is double barreled.  This means we use not one, but two barrels for each very limited edition of this extra anejo.  This is a remarkably expensive, and rare process that few if any other manufacturers offer, which creates a truly unique tasting experience. Of course the handcrafted bottle featuring an actual glass tiki idol inside is amazing, but it's the quality of the tequila that really shines in this package.  The tequila quality even outshines the packaging.  Limited to 1,000 numbered bottles each year (and sold out 4 years in advance) Voodoo Tiki Tequila Extra Anejo actually ships in a hand carved Voodoo Tiki idol that stands over 2 feet tall.  Inside you will find one liter of their highly limited double barrel extra anejo tequila and four hand crafted Voodoo Tiki shot glasses.