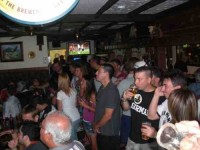 Boca Raton's landmark pub, The Lion and Eagle has added Voodoo Tiki® Tequila Ultra Premium traditional and infused tequilas to their collection of ultra premium, boutique, craft and popular spirits. Lion and Eagle guests can now enjoy handcrafted Voodoo Tiki Tequila cocktails, and tasting flights.
The Lion & Eagle English Pub delivers the sights, sounds and taste of an actual English Pub.  The quaint neighborhood meeting place, which has been in business for over two decades, is equal parts good food, beer — and, of course, football. This is a place where the patrons don't mind getting friendly with their fellow drinkers, and the atmosphere is always welcoming.  The Lion and Eagle is the place to start, or end your night.
Voodoo Tiki Tequila is made in small batches, with the finest ingredients in a process that results in an award winning taste profile with very little heat or bite.  Voodoo Tiki tequilas feature notes of sweet agave, vanilla, caramel, butterscotch, dark chocolate and brandy, without the burn or rough finish which is synonymous with other tequilas.  The company is adding only 300 new retailers to their Selective Retailers Program through 2012.  Interested liquor retailers should call 1-Voodoo-Tiki (1-866-366-8454).
[youtube]http://www.youtube.com/watch?v=FCOiKWqcOMs[/youtube]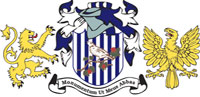 The Lion and Eagle offers Noon to 7 p.m. "Happy Hour" , Monday through Friday with drink specials that include domestic bottles, wine and cocktails.  Baskets of chips are always made fresh using fresh-cut potatoes, and the fish and chips is made with cod, and authentic British recipe taste, it's all about the fish and the batter.  Curry is a popular dish, and the Scotch eggs, the owners' personal favorite, are eggs wrapped in sausage, rolled in bread crumbs, and deep-fried, served hot or cold).  Breakfast is available all day, an especially good feature when opening early for 7:00 AM football games.
The Lion & Eagle Pub is located at 2401 N Federal Highway, Boca Raton, FL 33431.  Call (561) 447-7707.
About Voodoo Tiki® Tequila
Voodoo Tiki Tequila is a small batch boutique tequila company which produces 100% blue agave, all natural ultra-premium traditional and infused tequilas in artisan glass. Careful agave selection, slow cooking, fermentation, distillation processes lead to the sweet, "No Burn" profile that has become the Voodoo Tiki trademark tequila experience. Voodoo Tiki Tequilas are available in 11 states and 7 countries and are sold exclusively in select restaurant, bar, nightclub and off premise locations through the company's "Select Retailer" program. Retailers that would like to carry Voodoo Tiki Tequilas should call 1-Voodoo-Tiki (1-866-366-8454) for an application. Press inquiries should be directed to Press@VoodooTiki.com. Fans visit www.VoodooTiki.com to get your Free Official Voodoo Tiki Tequila TRIBE Dog Tags by mail.