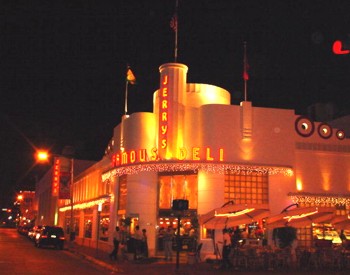 Voodoo Tiki Tequila and Miami landmark Jerry's Famous Deli announced today they have entered into a partnership to make Voodoo Tiki Traditional and Infused Tequilas available in the marquee South Beach eatery.  Voodoo Tiki Platinum, Reposado, Anejo and the smash hit Desert Rose Prickly Pear Infused are available now.  Jerry's will also be one of the first in the nation to receive supplies of the brand new Blue Dragon Blue Raspberry and Kiwi Infused tequila.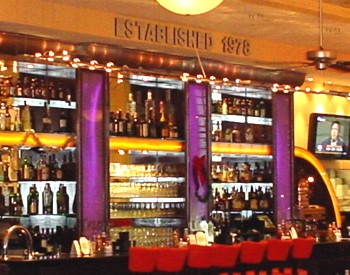 With a unique mix of food, atmosphere and service, the Jerry's Famous Deli family stands out in the American restaurant landscape. After owner Ike Starkman opened the flagship location in 1978, in Studio City, CA, Jerry's immediately began to establish a reputation as the quintessential delicatessen. From the menu (featuring over 600 traditional deli and dining favorites) to the moderate prices, to the delivery and catering services, people who love food have found that there is a lot to love about Jerry's.  That success made it clear that the concept was a natural for expansion, and after a decade in the business a new restaurant chain was born.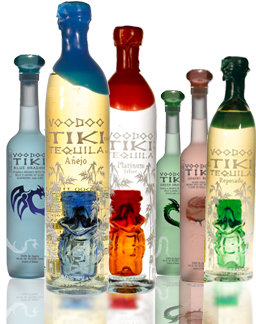 Voodoo Tiki Tequila is boutique brand of ultra premium traditional and infused tequila.  The company's newest exciting feature is Voodoo Tiki Desert Rose Prickly Pear Infused tequila, which is used to make their signature Prickly Pear Margarita.  All Voodoo Tiki Tequila is 100% blue agave and all natural with no additives, preservatives or artificial color.  The award winning and highly rated product is very limited in production.  Due to the limited nature of true craft tequila, and to ensure availability to existing accounts, the company adds only a select 300 new retail accounts per year.
"We're so excited to have Voodoo Tiki showcased in a landmark venue like Jerry's," stated Jennifer Serle, Voodoo Tiki VP Corporate Communications. "The addition of Jerry's Famous Deli to the Voodoo Tiki Selective Retailer Program is another example of our commitment to working with the best and brightest companies and entrepreneurs in the world."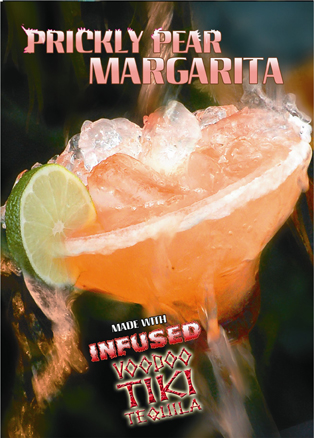 Jerry's Famous Deli will feature the Desert Rose Prickly Pear Margarita, as well as other specialty Voodoo Tiki Flights and cocktails.  Jerry's Famous Deli is located at 1450 Collins Avenue South Beach, Miami, Fl 33139.
"We're very excited to have Voodoo Tiki showcased in such a landmark venue," stated Jennifer Serle, Voodoo Tiki VP Corporate Communications. "The addition of Jerry's Famous Deli to the Voodoo Tiki Selective Retailer Program is another example of our commitment to working with the best and brightest companies and entrepreneurs in the world."