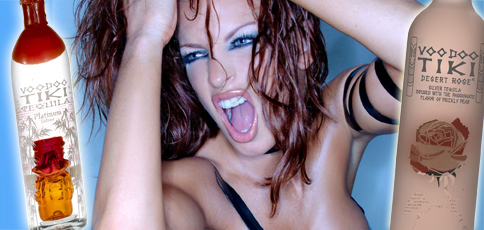 Get Voodoo Tiki Tequila into your favorite restaurant,  nightclub, bar or liquor store, and become an official Voodoo Tiki Witch Doctor!
Are you having trouble finding Voodoo Tiki Tequila in your favorite restaurant, bar, nightclub or liquor shop?  We hear you!  Despite the fact that everyone knows that Voodoo Tiki Tequila is a very limited production, ultra-premium tequila, we still get phone calls and emails every day.  "Where Do I Get Voodoo Tiki?"  "Who sells Voodoo Tiki in my state?" "When are you guys coming to my country?"
Members of the Voodoo Tiki Tribe (Join Here) know that you can't get Voodoo Tiki just anywhere.  "Voodoo Tiki is only sold in "Special Places", but if you can't wait any longer, and you want us in your neighborhood faster you're going to have to use a little "Tiki Magic."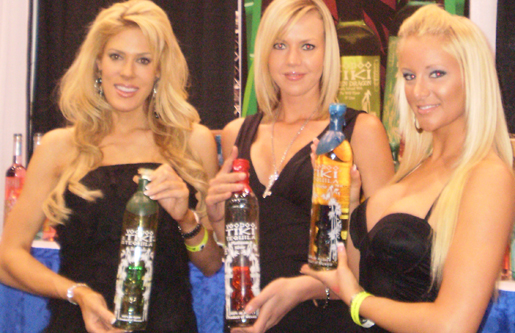 First check the "BUY" section of our website.  This will tell you if we're currently distributed in your state.  If you see your state or country listed – Great!  Your local retailer can order Voodoo Tiki right now. Share the Voodoo Tiki story, and our contact information with them.
If you're feeling really inspired and would like to bring some product information to your favorite retailer you can download and print these Voodoo Tiki tri fold brochures, or feel free to call us and we'll be happy to send professionally printed copies for you.
Don't forget to get the names and phone numbers of the owner or manager so you can email us the info for follow up.  Email them to distribution@Voodootiki.com.
If your country of state isn't listed yet don't fret.  The Tiki Gods smile upon the Powerful Witch Doctor capable of planting the seeds of Voodoo Tiki in virgin soil.  Email us and we'll advise you on how to make it happen.
Tell your favorite bar, club, restaurant or liquor store in your loudest and sexiest 80′s MTV voice – "I Want My Voodoo Tiki!"
PS – remember the good old days when MTV was cool?
[youtube]http://www.youtube.com/watch?v=46idQ5USX18&feature=related[/youtube]