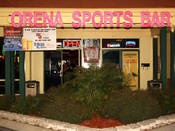 Voodoo Tiki® Tequila and Orena Sports Bar are partnering to bring Voodoo Tiki Ultra Premium traditional and infused tequilas to local Orlando tequila drinking aficionados.  Orena Sports Bar will be offering iconic beverages including house specialty cocktails and the world famous "Desert Rose Prickly Pear Margarita." Orena Sports Bar is located at International Dr. and Beachline, in Orlando.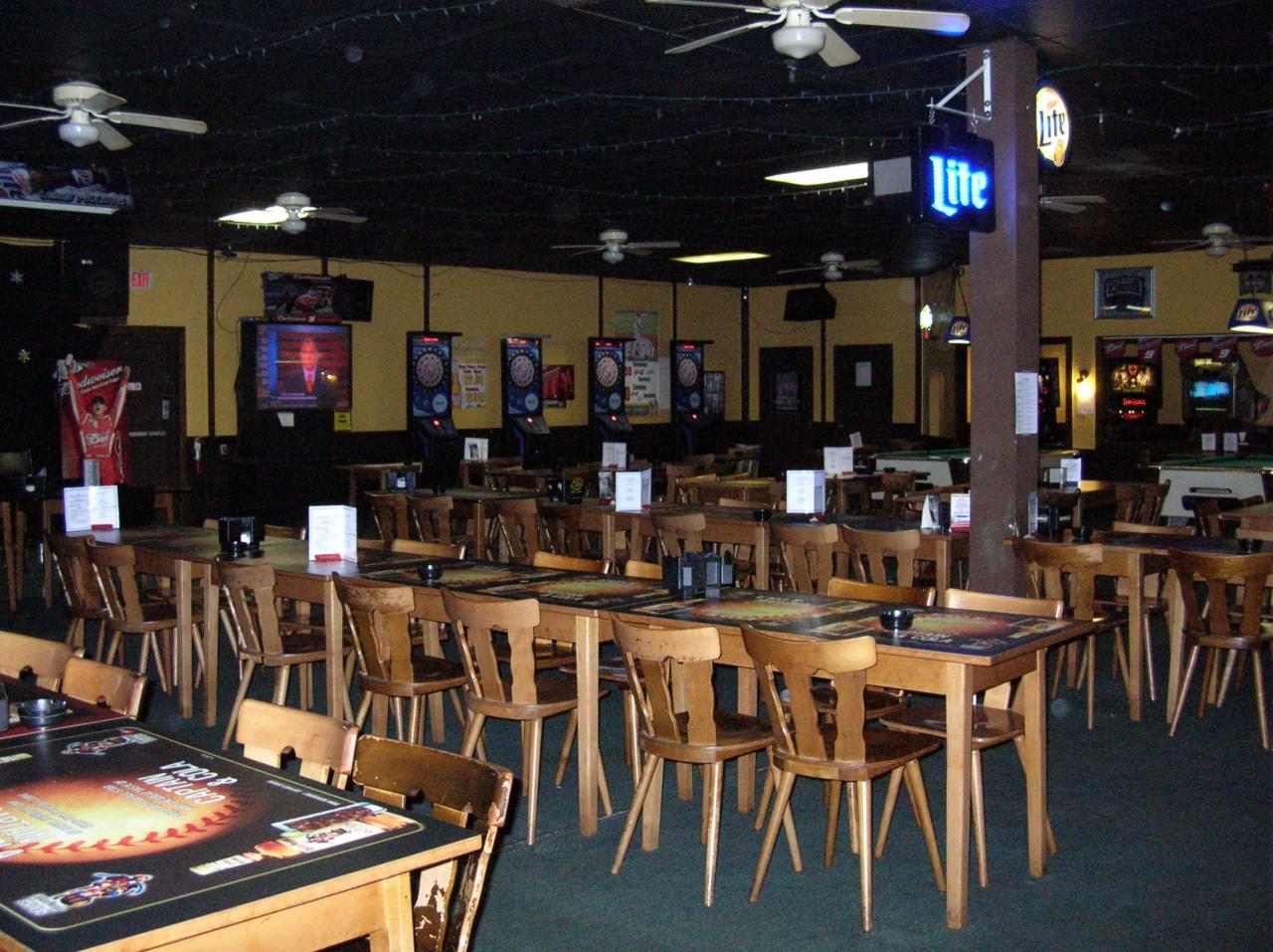 Opened March 1996, Orena Sports Bar is a local hangout located on International Drive and Beachline, close to the Orlando Convention Center and Sea World. Although situated squarely in the tourist capital of the world, Orena Sports Bar caters to locals tourists yearning for a hometown local Orlando feel, complete with local Prices for food and drink. Orena Sports Bar features parlour and pub games including pool tables, Darts, Ping Pong, the new addition – Corn Hole, and Video Games to keep guests entertained while sipping on Voodoo Tiki Tequila cocktails. Orena Sports Bar also features all major sporting events on numerous big screen TV's including Major League Baseball Games, National Football League and the National Hockey League Games. Located on International Drive and the BeachLine. Less than a 1/2 mile from the Orlando Orange County Convention Center. I-Ride Trolley stop #29.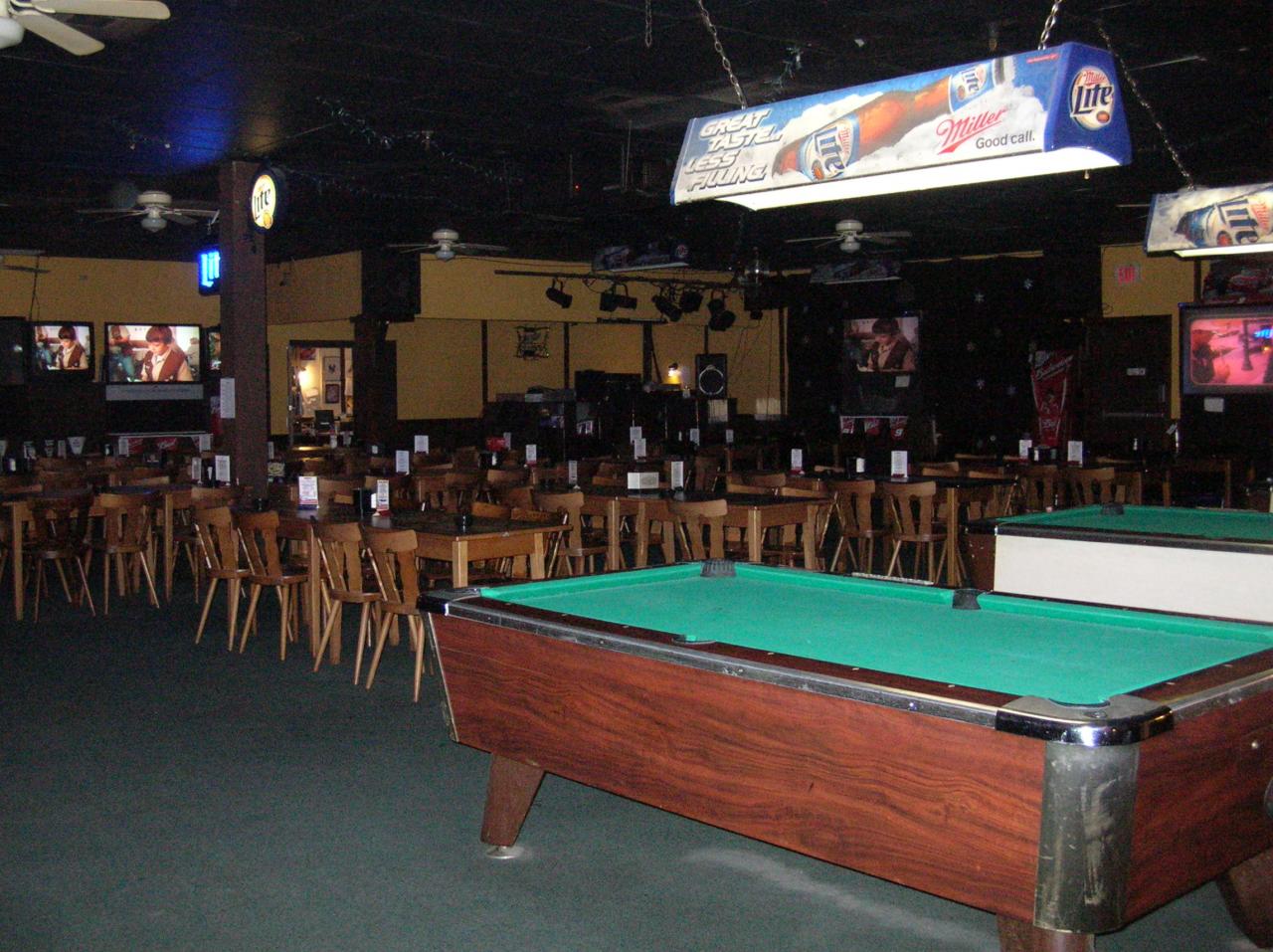 Specialty Voodoo Tiki Cocktails and "Infused Margaritas" will be available.  Starting this week, Orena Sports Bar guests can order a Voodoo Tiki Tequila Mar-Tiki® featuring muddled orange, lime and artisan syrups before settling in for all major sporting events.
Voodoo Tiki Tequila is made in small batches, with the finest ingredients in a process that results in an award winning taste profile with very little heat or bite.  Voodoo Tiki tequilas feature notes of sweet agave, vanilla, caramel, butterscotch, dark chocolate, and brandy, without the burn or rough finish which is synonymous with other tequilas.  The company is adding a very limited number of retailers through 2012.  Interested retailers should call 1-Voodoo-Tiki.
Orena Sports Bar will feature four (4) Voodoo Tiki crafted tequilas, Platinum, Reposado, Anejo and the exclusive Voodoo Tiki Desert Rose Prickly Pear infused tequila.  The World's first and only prickly pear infused tequila, used to make the current "It" cocktail, the prickly pear margarita.  Voodoo Tiki reposado tequila, 100% Weber Blue Agave, is carefully and lightly aged for up to one year resulting in a sweet vanilla like taste with a light brandy finish.
Join Orena Sports Bar for all NFL, MLB & NHL Games.  Orena Sports Bar is located on International Dr. and Beachline. Call 407-370-0303.  Visit them online at http://www.orenasportsbar.com/
About Voodoo Tiki® Tequila
Voodoo Tiki Tequila is a small batch boutique tequila company which produces 100% blue agave, all natural ultra-premium traditional and infused tequilas in artisan glass. Careful agave selection, slow cooking, fermentation, distillation processes lead to the sweet, "No Burn" profile that has become the Voodoo Tiki trademark tequila experience. Voodoo Tiki Tequilas are available in 11 states and 7 countries and are sold exclusively in select restaurant, bar, nightclub and off premise locations through the company's "Select Retailer" program. Retailers that would like to carry Voodoo Tiki Tequilas should call 1-Voodoo-Tiki (1-866-366-8454) for an application. Press inquiries should be directed to Press@VoodooTiki.com. Fans visit www.VoodooTiki.com to get your Free Official Voodoo Tiki Tequila TRIBE Dog Tags by mail.