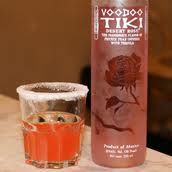 New Brunswick's first Gastro Pub, George Street Ale House, has added Ultra-Premium Voodoo Tiki Tequila to their full Bar, enhancing their Mixologists prohibition inspired drink list.  They are now offering the 100% Blue Agave, craft, single barrel Platinum Silver Voodoo Tiki Tequila. Voodoo Tiki Platinum Tequila maintains the herbal sweet taste of the mature agave with a light pear finish.
Chef Michael serves up culinary masterpieces with the finest farm ingredients while guests are greeted by friendly, attentive staff. George Street offers alternating craft beers, and a full bar where expert mixologists serve up invigorating drink concoctions. Come one, come all to George Street Ale House on Thursday's, request your shot of the one and only magical Voodoo Tiki Tequila and take home your very own Tiki Idol shot glass.
Experience the sexy sophisticated Voodoo Tequila, featuring notes of sweet agave, vanilla, caramel, butterscotch, dark chocolate, and brandy, without the burn or rough finish which is synonymous with other tequilas.  Created using the finest ingredient and carefully distilled in small batches, the 100% Blue Agave Voodoo Tiki crafted tequilas are served in distinctive hand crafted bottles. Visit www.Voodootiki.com for the full collection of craft, single barrel Voodoo Tiki Tequila: Platinum Silver, Anejo, Reposado, as well as Voodoo Tiki Tequila's award winning infused tequilas, Desert Rose Prickly Pear and  Blue Dragon Blue Raspberry & Kiwi– all 100% Blue Agave.
About Voodoo Tiki® Tequila
Voodoo Tiki Tequila is a small batch boutique tequila company which produces 100% blue agave, all natural ultra-premium traditional and infused tequilas in artisan glass. Careful agave selection, slow cooking, fermentation, and distillation processes lead to the sweet, "No Burn" profile that has become the Voodoo Tiki trademark tequila experience. Voodoo Tiki Tequilas are available in 11 states and 7 countries and are sold exclusively in select restaurant, bar, nightclub and off premise locations through the company's "Select Retailer" program. Retailers that would like to carry Voodoo Tiki Tequilas should call 1-Voodoo-Tiki (1-866-366-8454).
About George Street Ale House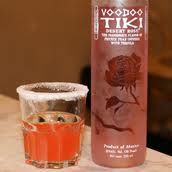 George Street Ale House is located at 378 George Street, New Brunswick, NJ  08901.  To view their menu, events and daily deals visit: www.georgestreetalehouse.com. George Street Ale House delivers unique nightly entertainment, including live bands, trivia, open mic and karaoke. This distinctive and unique ale house rewards customers with prizes, happy hour specials and Friday Night "Ladies Night" with $4 drink specials. The pub welcomes events, and private parties, offering a downstairs party room for all social occasions. Boasting more than a dozen HDTV's, George Street presents all sporting events; NHL, NFL, NBA, UFC and pay-per-view boxing matches. For Catering or additional information call 732-543-2408.