Voodoo Tiki Tequila's resident Registered Dietitian and Master Mixologist have conjured up some low calorie concoctions for Cinco de Mayo.
"Most people are used to the "on again- off again" way of life. Healthy Living, however is a lifestyle. You don't have to avoid certain holidays because you are adapting a more healthy lifestyle, you just have to know how to make a few modifications. " says Donna DeCunzo-Taddeo RD, LD and President of Voodoo Tiki Tequila. "When you look at the premise behind Voodoo Tiki Tequila-it is about living life to the fullest and having fun. "
Hmmm… so you can have your Margarita and drink it too! 
Here are some tips to better enjoy Cinco de Mayo without feeling guilty on Monday morning as you do the walk of shame toward the scale.
Make sure you are well hydrated during the day before going out for cocktails. This prevents the occasional headache you may get from being dehydrated. (As for the headache you get from drinking lousy liquor, all the water in the world will not stop that.  To avoid that, stop drinking low quality liquors found in "wells" and most "drink specials.")
Alternate alcoholic and nonalcoholic drinks to reduce calories-consume still or sparkling water with a slice of lime in between cocktails.
Choose wine, light beer, or simple cocktails made with low-calorie mixers. Just as you might order your salad with dressing on the side, don't be shy about asking for your cocktail your way.
Be calorie savvy:  The number of calories in mixed drinks depends on not only its ingredients but also on size of the drink. The average serving size of wine and alcoholic beverages is probably smaller than you think. Most glasses of wine contain 125-150 calories, but that can double depending on the size of the glass size.  Beer  ranges from 64-198 calories per 12 ounces.
The standard calorie content for  tequila is as follows:
80-proof  (40% alcohol; the most common type) has 64 calories per 1oz
86-proof  (43% alcohol) has 70 calories/1 oz
90-proof  (45% alcohol) has 73 calories/1 oz
100-proof (50% alcohol) has 82 calories/1 oz
A 6-ounce serving of orange juice has 84 calories
5. Ask your bartender for these or make these at home: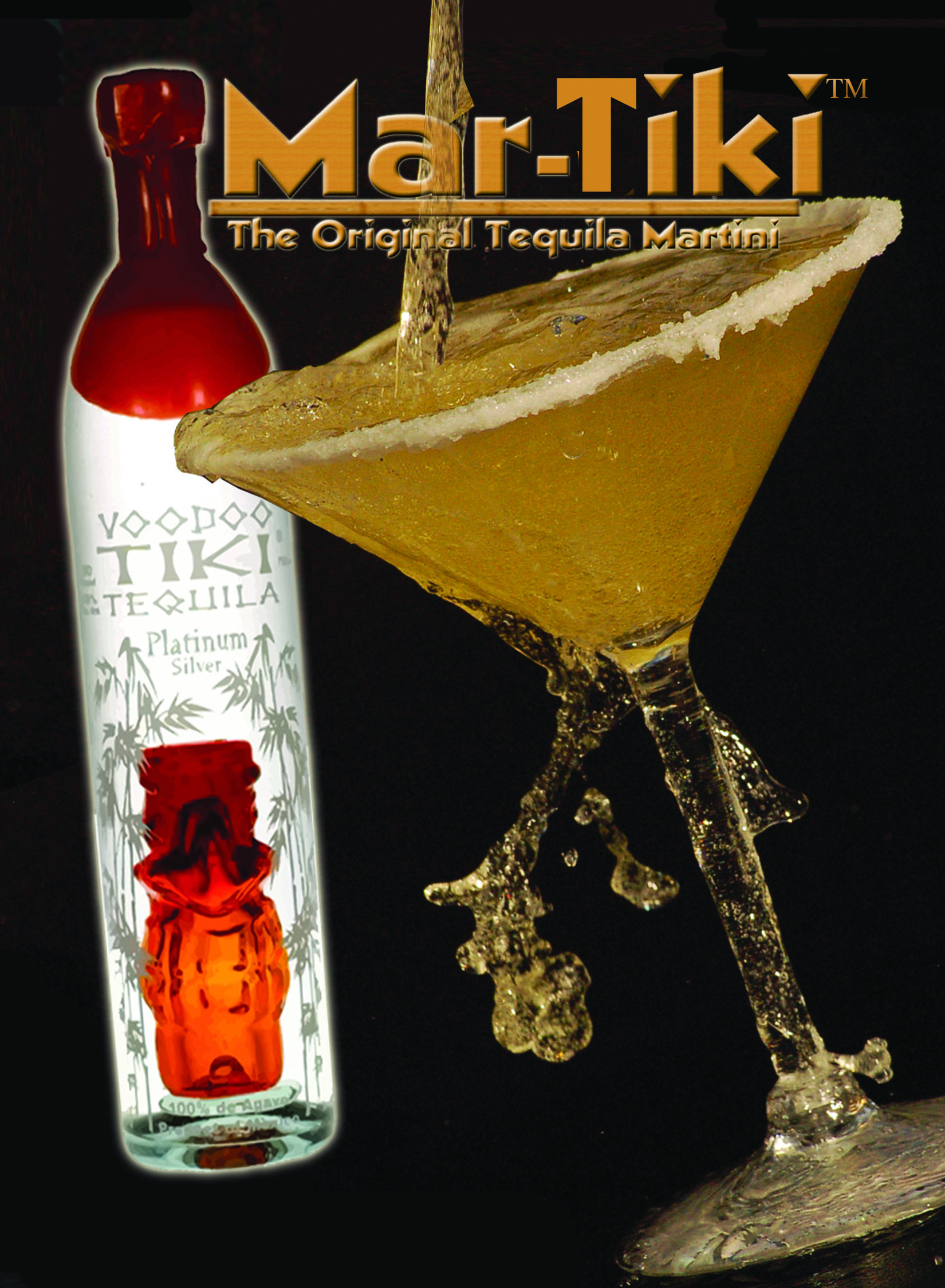 Platinum Mar-Tiki ®
Muddle 1/2 orange and 1/2 line with rind in shaker glass
Add ice
Pour 2 oz Voodoo Tiki Platinum Tequila
Splenda simple syrup (to taste)
Shake; Serve: Up  (Martini glass)
(120 calories)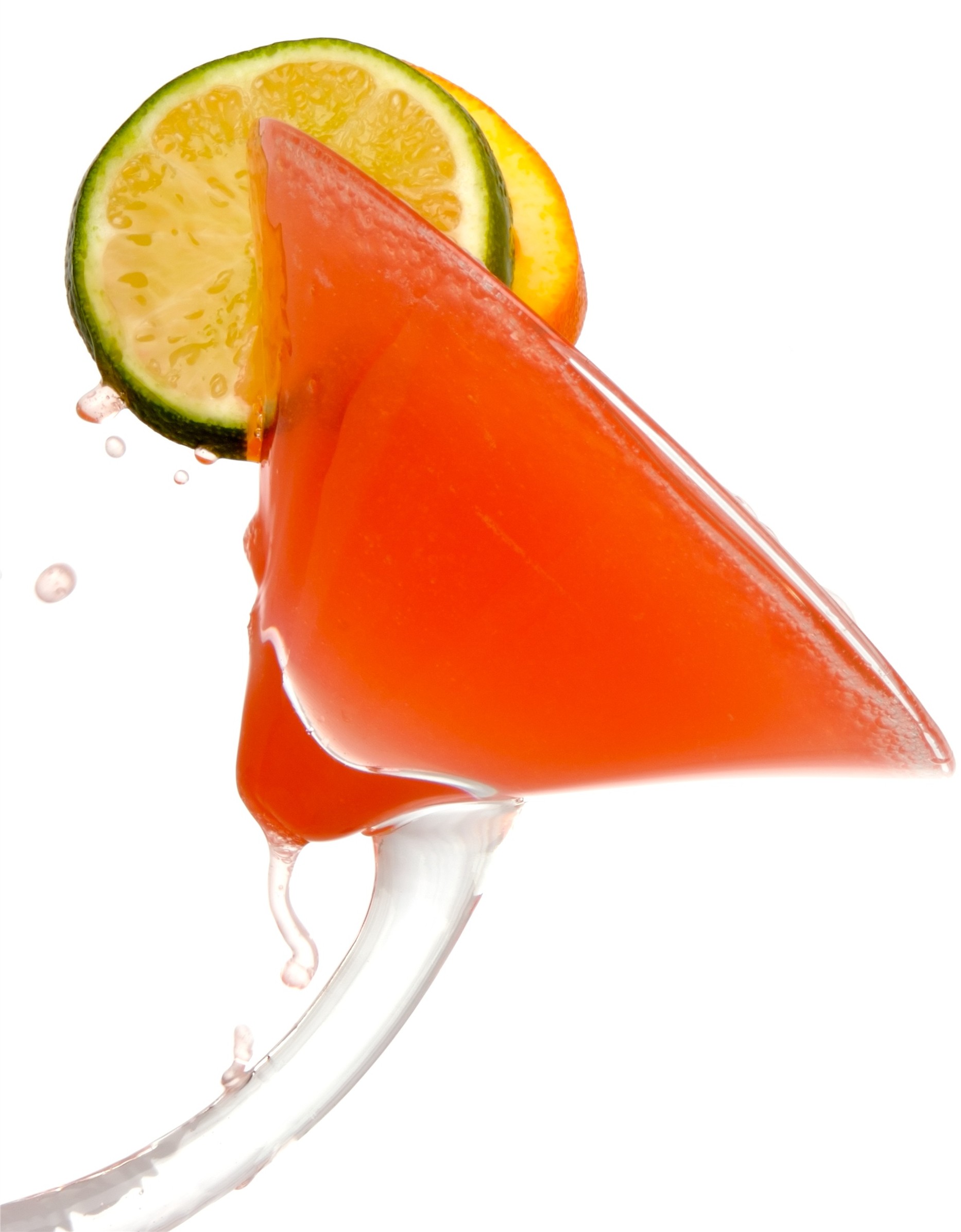 Tikipolitan

1.5 oz Voodoo Tiki Platinum or Voodoo Tiki Tequila-Desert Rose
1/2 oz juice of Fresh Blood Orange
1.5 oz  Diet Cranberry Juice
1/2 oz Fresh Lime Juice over ice
Shake and strain into a chilled martini glass.
(110 calories)
Tiki Beer-A Rita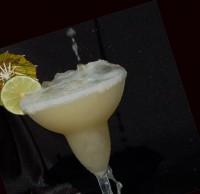 Homemade lime syrup (recipe below)
1 bottle of light beer
4oz Voodoo Tiki Reposado Tequila
Homemade Lime Syrup: (for two cocktails)

Homemade lime syrup (see below)
1 lime (for zesting)
2/3 cups of water
1/4 cup Stevia
Zest limes, Then in a large saucepan, combine water, stevia and lime zest and heat until  stevia completely dissolved.  Remove from heat and allow to cool at room temperature.  Stir in lime juice and freeze until ready to use.
180 calories