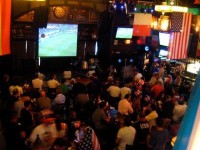 Voodoo Tiki® Tequila and Brickell Irish Pub are partnering to bring Voodoo Tiki Ultra Premium traditional tequilas to Downtown Miami.  Brickell Irish Pub will be offering Voodoo Tiki "Tequila Flights" of handcrafted Platinum, Reposado and Añejo tequilas.
Brickell Irish Pub, located at 1451 South Miami Avenue in the downtown Miami/Brickell area, is a multi- faceted restaurant and pub that features an extensive selection of whiskeys and cocktails, lunch, dinner, and late-night menus.  Their beer selection is the largest in Miami.  Opened 2009 by the VE Restaurants Group, Brickell Irish Pub combines superior service and food/drinks quality with the casual vibe and high energy of a neighborhood hotspot all while staying true to the quintessential "Pub Like" experience.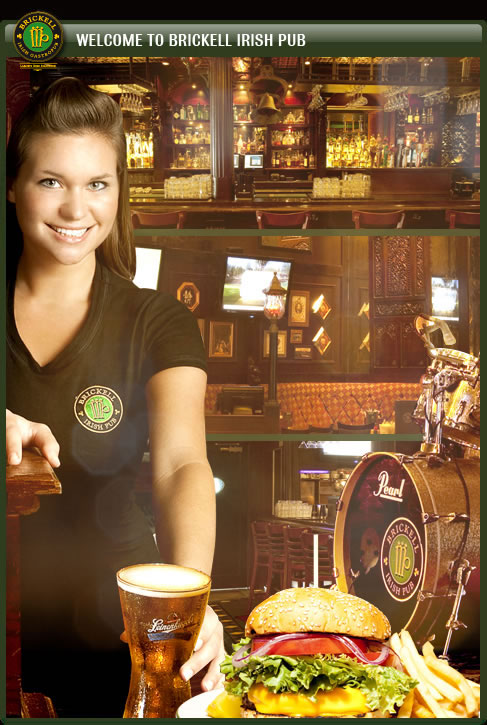 Specialty Voodoo Tiki Cocktails and "Infused Margaritas" will be available.  Starting this Saturday, Brickell Irish Pub guests can order a Voodoo Tiki Tequila Mar-Tiki® featuring muddled orange, lime and artisan syrups, or a Voodoo Tiki Tequila Flight featuring boutique crafted Voodoo Tiki traditional tequilas.  Voodoo Tiki Platinum maintains the herbal fragrance and sweet taste of the mature agave with a light pear finish.  Voodoo Tiki Reposado Tequila, is carefully and lightly aged for up to one year resulting in a sweet vanilla like taste, hints of butterscotch with a light brandy finish.  Voodoo Tiki Añejo Tequila, is aged a minimum of one year resulting in a caramel, butterscotch profile with hints of dark chocolate and a soft brandy and cognac style finish.  All are 100% blue agave, all natural with no artificial colors, flavors or additives.
Voodoo Tiki Tequila is made in small batches, with the finest ingredients in a process that results in an award winning taste profile with very little heat or bite.  Voodoo Tiki tequilas feature notes of sweet agave, vanilla, caramel and brandy, without the burn or rough finish which is synonymous with other tequilas.  The company is adding a very limited number of retailers through 2012.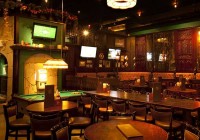 Each night of the week, Brickell Irish Pub features events in which they encourage locals and visitors alike to both participate and enjoy. Anyone that visits Brickell Irish Pub will have the opportunity to get involved in events including Our Live Bands featuring cover bands, poker tournaments, Sports Night with pool table and darts.  Brickell Irish Pub is also know as a great spot for Sports, with more than 20 HD TVs and a huge projection screen that gives the visitor a unique 360º view experience on Live Football, Basketball, Baseball and Soccer with the most important games and tournaments along with drink and food specials.  They are located at 1471 S Miami Avenue, Downtown Miami, Florida.  Call (305) 381-6651.  Visit them online at www.brickellirishpub.com/
About Voodoo Tiki® Tequila
Voodoo Tiki Tequila is a small batch boutique tequila company which produces 100% blue agave, all natural ultra-premium traditional and infused tequilas in artisan glass. Careful agave selection, slow cooking, fermentation, distillation processes lead to the sweet, "No Burn" profile that has become the Voodoo Tiki trademark tequila experience. Voodoo Tiki Tequilas are available in 11 states and 7 countries and are sold exclusively in select restaurant, bar, nightclub and off premise locations through the company's "Select Retailer" program. Retailers that would like to carry Voodoo Tiki Tequilas should call 1-Voodoo-Tiki (1-866-366-8454) for an application. Press inquiries should be directed to Press@VoodooTiki.com. Fans visit www.VoodooTiki.com to get your Free Official Voodoo Tiki Tequila TRIBE Dog Tags by mail.