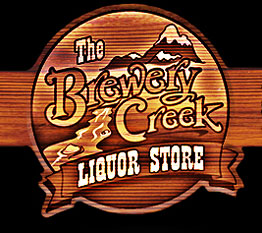 Voodoo Tiki Tequila and Brewery Creek Cold Beer & Wine announced today that the Voodoo Tiki family of Traditional and Infused Tequilas are available at the gourmet liquor retailer location.  Voodoo Tiki Platinum, Reposado, Anejo, and the smash hit Desert Rose Prickly Pear Infused are available now. Brewery Creek will also feature Voodoo Tiki seasonal infused tequilas the rare, Green Dragon Lime Infused tequila and will be one of the first venues in Canada to receive the brand new Blue Dragon Blue Raspberry and Kiwi Infused tequila. Fans can learn more, register for free Voodoo Tiki items by mail and download the Margarita Recipe Guide "100 Margaritas!" at the company website.

Located on Main Street in Mount Pleasant, Brewery Creek is a Vancouver premier destination liquor store, proud to support local producers, boutique and craft beer wine and spirits manufacturers.   Brewery Creek regularly stocks a large selection of premium wines from British Columbia, "The City's finest selection of quality beers" (Rick Green, the Georgia Straight), with a diverse range of obscure Canadian and US micro-brews, as well as beers from Europe and the Orient.  The 3000 square-foot store, features more than 400 unique red wines, over 200 whites and a comprehensive selection of liquors, ciders, meads and coolers. Brewery Creek stocks hard-to-find products, including true craft Vodkas and Tequilas with an ever-growing selection of Rums, Ryes, Bourbons, Single malt and Vatted-malt Scotches, as well as Blended Scotches, Irish Whiskeys, Gins, Brandies and Cognacs.

"Brewery Creek has a knowledgeable staff that cares about their community, products and customers", said Jennifer Serle VP Corporate Communications.  "This is an example of the type of community aware retailer that fits perfectly with the Voodoo Tiki Tequila family philosophy.  We're thrilled to be a member of the Brewery Creek extended family."
Voodoo Tiki Tequila is boutique brand of ultra premium traditional and infused tequila.  The company's newest exciting feature is Voodoo Tiki Desert Rose Prickly Pear Infused tequila, which is used to make their signature Prickly Pear Margarita.  All Voodoo Tiki Tequila is 100% blue agave and all natural with no additives, preservatives or artificial color.  The award winning and highly rated product is very limited in production.  Due to the limited nature of true craft tequila, and to ensure availability to existing accounts, the company adds only a select 300 new retail accounts per year.
Brewery Creek is the 2008 and 2009 winner of CAMRA Vancouver's "Best Local Liquor Store" Award and 2007 winners of Westender's People's Choice Award for Best Cold Beer and Wine store. Brewery Creek is also highly touted on beeradvocate.com, receiving an "Outstanding" rating, and an "Exceptional" on ratebeer.com.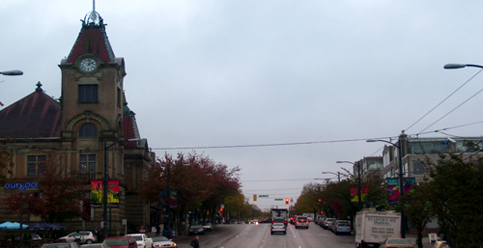 Brewery Creek will feature Voodoo Tiki Tequila Platinum, Silver, Reposado, Anejo as well as the world famous Desert Rose Prickly Pear Infused Tequila, and currently has stock of the "Sold Out in America" Green Dragon Lime Infused Tequila.  Brewery Creek is located at 3045 Main Street Vancouver, BC  between 14th & 15th Ave Visit them online at http://brewerycreekliquorstore.com/.   Email them at: info@brewerycreek.shawbiz.ca or Call, 604-872-3373.
About Voodoo Tiki Tequila
Voodoo Tiki Tequila is a small batch boutique tequila company which produces 100% blue agave, all natural ultra-premium traditional and infused tequilas in artisan glass. Careful agave selection, slow cooking, fermentation, distillation processes lead to the sweet, "No Burn" profile that has become the Voodoo Tiki trademark tequila experience. Voodoo Tiki Tequilas are available in 11 states and 7 countries and are sold exclusively in select restaurant, bar, nightclub and off premise locations through the company's "Select Retailer" program. Retailers that would like to carry Voodoo Tiki Tequilas should call 1-Voodoo-Tiki (1-866-366-8454) for an application. Press inquiries should be directed to Press@VoodooTiki.com. Fans visit www.VoodooTiki.com to get your free Official Voodoo Tiki Tequila TRIBE Dog Tags by mail.