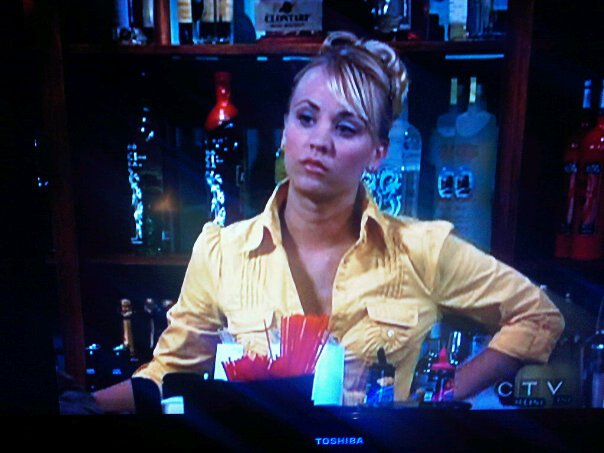 Get Friki Voodoo Tiki Lovers!  We've just received some emails from the Tribe informing us that they've spotted Voodoo Tiki Tequila on the award winning hit TV Show "Big Bang Theory."
The show is produced by Warner Bros. Television and Chuck Lorre Productions.  In August 2009, the sitcom won the best comedy series TCA award and Jim Parsons won the award for individual achievement in comedy.  In 2010, the show won the People's Choice Award for Favorite Comedy, while Parsons won a Primetime Emmy Award for Outstanding Lead Actor in a Comedy Series. On January 16, 2011, Parsons was awarded a Golden Globe by the Hollywood Foreign Press Association for Best Performance by an Actor In A Television Series – Comedy Or Musical, an award that was presented by co-star Kaley Cuoco.
When the third season premiered on September 21, 2009, it ranked as CBS's highest-rated show of that evening in the adults 18–49 demographic (4.6/10), along with a then series-high 12.83 million viewers.
. . .Plus they have great taste in tequila.  To the cast & crew of "Big Bang Theory", thanks  for the love!