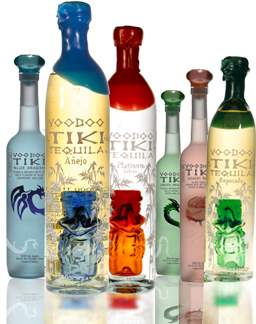 I love tequila.  I love all tequilas.  I love people that love tequila.  Tequila drinkers – true tequila drinkers that is – are a special breed.  They're innovative, creative, open-minded, warm and inviting.  They see the world as a collection of limitless possibilities, a place where anything is possible.  Being a tequila lover places you in a special club, because no other spirit has the power to bring people together like tequila.  Like music, tequila has a mystical way of turning strangers into friends.  Tequila's "Superpower" is it's ability to be so many different things to it's millions of fans.
It's remarkable that the very same tequila that can be historic, revered and steeped in Mexican Tradition, at the very same moment can be sexy, flirty & fun.  Somewhere in a rich mahogany and leather clad cigar bar a group of well dressed tequila connoisseurs can be swirling, sniffing, sipping, savoring, while somewhere else that very same brand of tequila is in the hand of a very sexy lady dancing atop a speaker in South Beach.  Somewhere a gourmet restaurant is using tequila in a ci'veche so innovative and delicious that it would make an Iron Chef envious, while somewhere else people are doing "Body Shots" with that very same tequila.  No other spirit is so multifaceted, so versatile, so magical.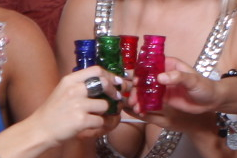 Multifaceted is also a good way to describe the profile possibilities of tequila. There are so many great tequilas, with so many different flavor profiles.  Part of being a true tequila lover is the open mindedness to sample and experience many tequilas.  Of course you're allowed to have a favorite!  Every tequila lover has a favorite, but even with a favorite on hand I still find myself excited to sample newly discovered tequilas, and often I enjoy many of my old favorites along side my current favorite over an evening.
The best tequilas try to bring you a profile that combines aspects very similar to what you would find in gourmet cooking, Quality of Ingredients & Selection of Process.  Both are very complex in their nature and can deliver vastly different profiles while still remaining ultra-premium and highly desirable products.  The ultimate decision is up to the individual taster.  If a tequila was bred to have very little smoke, the tequila drinker looking for a "Smokey" tequila might be left disappointed.  Does this make that particular brand a lousy tequila – No.  Not by a longshot.  It just means that it may not be on the favorites list of "Smokey Tequila Lovers."  This is another aspect of our spirit makes tequila so special.  So many flavors.  So many profiles.  Every tequila is someone's favorite.  True lovers of tequila, and the tequila sharing culture know this, and will rarely – more likely never, bad mouth another 100% blue agave tequila.  We're very lucky to have so many astute tequila connoisseurs that describe the flavors, and how they introduce themselves on the palette, with the integrity to respect that different tequila lovers are looking for different profiles.  It's nice to read, "If you love fragrant, sweet tequilas with very little heat, you're going to love Voodoo Tiki Platinum" but it's especially nice coming from a connoisseur or reviewer that is known to enjoy other profiles.
So we say rejoice and lift a glass, regardless of what tequila you choose to fill it with.  Toast to the true tequila lover.  We'd love Voodoo Tiki Tequila to be your favorite, but if it isn't you're still  always welcome to drink with us.  We feel this is the true tequila culture.  Not one of exclusion, or competition but one of togetherness, acceptance and celebration.
This is another reason why at Voodoo Tiki Tequila we  say, "Open up a Bottle and You'll Find, There's Magic Inside."