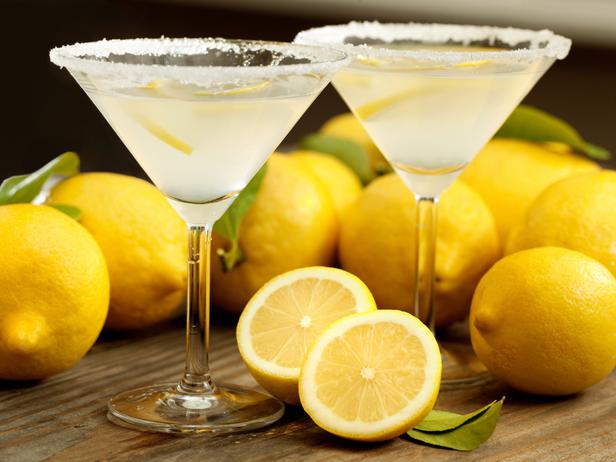 1,000 Lemons, The Gourmet Tequila Lemon Drop
Ingredients
- 1.5 oz Voodoo Tiki Platinum Tequila
- 1 oz Lemon Liqueur (See Recipe Below)
- 1 oz Lemon Juice
- .5 oz Agave Nectar
- lemon zest
- Lemon Peel Garnish
Directions
Stir all the ingredients over ice.  Rim a Martini glass with sugar.  Strain into chilled coupe glass, straight up.  Squeeze lemon zest over the drink, lightly rub over the rim of the glass and drop it in the drink.  Sprinkle floating lemon peel with sugar.
Voodoo Tiki Platinum is the perfect tequila for sweet or fruit based Mixology cocktails thanks largely to it's clean and sweet taste, with no heat.  Where other tequilas feature flavors like char, wood and pepper, Voodoo Tiki's natural sweetness allows Mixologists to craft an array of cocktails otherwise impossible with more common tequilas.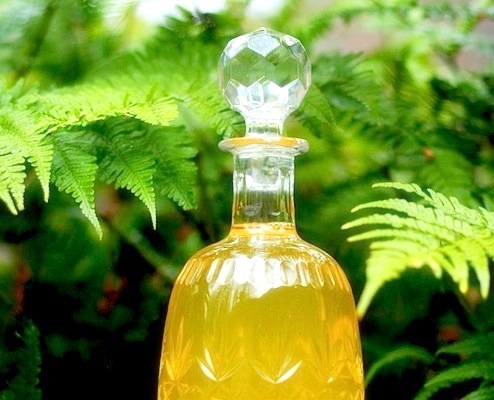 How To Make Lemon Liqueur
Lemon liqueur is easy and inexpensive to produce, requiring only sugar, water, lemon zest, liquor, and time to mature. Steep carefully gathered lemon zest in high proof neutral spirits to extract from it the lemon oil, also known as essential oils. Carefully avoid the pith, the white bitter substance beneath the zest.  After 2 weeks the infusion is then combined with a 1:1 ratio simple syrup (also known as Cold Simple Syrup, as opposed to the 2:1 solution Boiling Water formula). Homemade lemon liqueur often less expensive to produce than store bought lemon liqueurs.   Making lemon liqueur at home also allows you to choose the core spirit, grain alcohol, high proof rum, high proof vodka and even Voodoo Tiki Platinum tequila make great base spirits.
Because lemon liqueur is primarily made from the outer skin of the lemon – the zest, find organic lemons.  The skin is where much of the pesticide and wax reside, so organic lemons will help you avoid unwanted impurities winding up in your drink. To get the best zest, select thick-skinned lemons with smooth skins.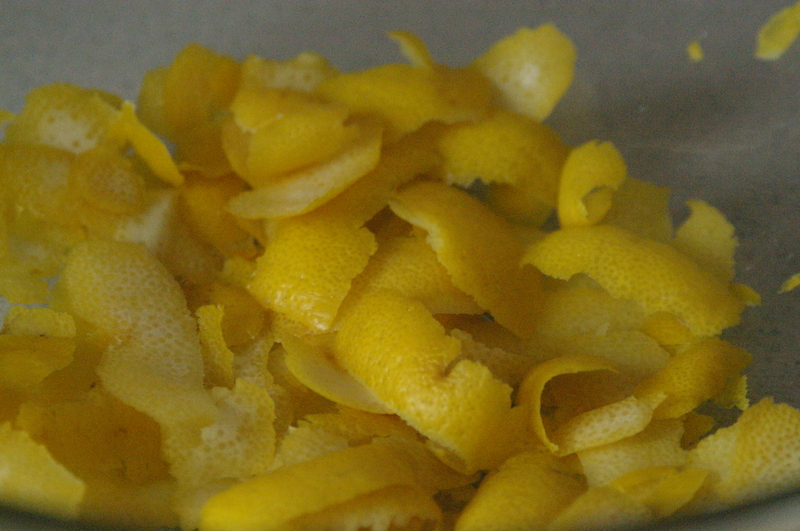 1 Cup Lemon Zest (about 12 Lemons)
10 Ounces Voodoo Tiki Platinum Tequila
1 Cup Sugar
1 Cup Water
Directions
Zest the lemons.  Combine the lemon zest and base spirit.  Infuse in a cool dry place for 1 week shaking once daily. Strain through coffee filter.  Stir sugar into water until dissolved.  Combine with lemon infusion.  Refrigerate after use.